St. Jude

aims to create a sea change in global childhood cancer care
The story of one mother's struggle and loss in Moldova highlights inequity in healthcare around the world.

January 20, 2022 • 2 min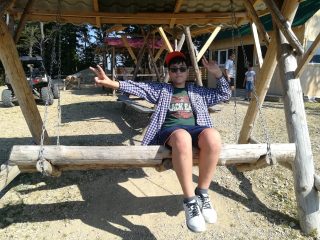 Today, the most significant predictor of whether a child will survive cancer is where they live. In Moldova, a landlocked nation between Romania and Ukraine, the odds of survival are not good.
In an effort to turn the odds in favor of her 12-year-old son, Natalia Vilcu traveled by bus for seven hours multiple times to deliver his bone marrow to Romania and the closest lab with equipment to accurately diagnose childhood cancer. She slept on a hospital floor in a room with three other families.
This is the length a mother will go to for her child. And it's emblematic of a reality far too many families face.
It is estimated that 400,000 children develop cancer every year. Close to 90 percent of them live in low- and middle-income countries where resources are minimal and survival rates are less than 30 percent.
Thanks in part to treatments developed at St. Jude Children's Research Hospital, the overall survival rate for childhood cancer is 80 percent in high-income countries.
We've proven we can change the odds. We know we must. Dr. Carlos Rodriguez-Galindo, Director of St. Jude Global, said, "Any child suffering today of cancer is our responsibility."
We simply cannot rest while mothers like Natalia are taking the burden of childhood cancer care on themselves.
Audacious goals call for bold plans. The new six-year St. Jude strategic plan calls for the potential creation of seven international operational hubs staffed by St. Jude workers to manage the St. Jude Global Alliance, a network of more than 140 institutions across 50-plus countries.
Educational programs like the Master of Science degree in Global Child Health from the St. Jude Graduate School of Biomedical Sciences will be expanded.
St. Jude Global, along with our partners, aims to raise worldwide survival rates for six of the most common types of childhood cancer from less than 20 percent to 60 percent by 2030.
And the newly announced, $200 million Global Platform for Access to Childhood Cancer Medicines will distribute an uninterrupted supply of anti-cancer drugs to countries in need with the goal of impacting 120,000 kids with cancer within six years.
Sadly, we're too late for Natalia's son, Gheorghe, who passed away two years ago, just days before Christmas.
But through the fog of grief shines a bright light of hope. Natalia found purpose in her pain and is now president of Life Without Leukemia, a volunteer-run foundation for children with cancer and their families in Moldova.
She said, "I will devote the rest of my life, as long as it may last … to make this association have a very loud voice in changing things."
I am so grateful for our supporters here and around the world who raise their voices along with her. For saying it is unacceptable that any child's healthcare outcome would depend on where that child lives.
And I'm grateful to you for helping make a sea change in global pediatric healthcare. Because it only happens when we're united behind a singular cause and the ideal put forth by St. Jude founder Danny Thomas 60 years ago: "No child should die in the dawn of life."