Casa de la Amistad has partnered with
St. Jude

to raise childhood cancer survival rates in Mexico
The organization has implemented new programs and is running an early detection campaign for childhood cancer.

February 15, 2023 • 7 min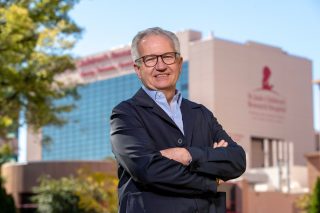 English | Español
Leonardo Arana knows what it feels like to lose everything and depend on others for help.
When he was a young man starting out in his career in 1985, an early morning, magnitude 8 earthquake in Mexico City toppled the 12-story apartment building he and his wife called home. The young couple held hands as they fled down the stairs to escape before the building collapsed. They didn't make it out in time. His wife died. Leonardo was buried in rubble for two days before he was rescued.
"I realized the importance of family, friends, values and what is really worthwhile in this life," said Leonardo, who spent eight months in the hospital recovering and learning to walk again. "I had the support of a lot of people who helped me get ahead when I lost everything. That marked my life in a very important way."
Leonardo, who remarried and had three children, later embarked on a successful financial career in Mexico where he combined his banking skills with a passion for community service, always mindful of the help he received when he was in need. Among highlights of his career, he said, was initiating a series of programs to help vulnerable populations get loans to start businesses and improve their lives.
When Leonardo was approached about a job at Casa de la Amistad, translated to Friendship House, in Mexico City, he was intrigued. The private institution helps children and youth from low-income families diagnosed with cancer.
He met with the institution's leaders and learned about the work they did to house children with cancer and their parents while they received treatment away from their homes from throughout Mexico. The organization also provided chemotherapy, other medicine and transportation at no cost to the children's families.
Casa de la Amistad leaders also touted their collaboration with St. Jude Children's Research Hospital in the United States as well as with ALSAC, the fundraising and awareness organization for St. Jude. As part of those efforts, ALSAC helped train employees of Casa de la Amistad, including teaching them how to better raise money for their organization.
Recently, Casa de la Amistad became one of 15 foundations to join the St. Jude Global Alliance, which aims to increase survival rates for children with cancer, blood disorders and life-threatening diseases worldwide.
"I started to fall in love with la Casa de la Amistad," Leonardo said. "There, I could support families so that they had a better quality of life and help save lives. So, it was much more relevant and much more important."
Leonardo left his banking career and began his new position as executive director of Casa de la Amistad in February 2020. A few weeks later, the COVID-19 pandemic caused worldwide shutdowns, and left him training alone while volunteers, many of whom were retirees, stayed home. His office staff worked remotely as COVID-19 numbers climbed worldwide. Alone in his new office, Leonardo received a crash course in Mexico's healthcare system in terms of pediatric cancer treatment, as he connected with hospitals and doctors, as well as drug distributors and families whose children were receiving treatment.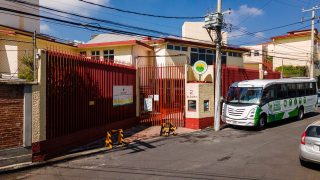 "Cancer doesn't wait," he said. "When I would leave my office, which was in Casa de la Amistad, I saw children and their parents who were being housed here and they would tell me, 'Come on Leonardo, this-and-that needs to move forward, and this child needs his medication, and he needs to go to the hospital' … and all of that strengthened me."
Every four hours a child dies
Cancer is the second leading cause of death in children between the ages of 4 and 15 in Mexico, according to the 2010 Mexico Census. Approximately 5,000 children are diagnosed with cancer every year, but many others go undiagnosed. Many find out about their cancer too late, when it has already spread.
The survival rate of children and adolescents with cancer in Mexico is at 57.5 percent, according to the Registry of Cancer in Children and Adolescents.
One of the main causes that affects survival rates in Mexico is getting an accurate and timely diagnosis. Casa de la Amistad recently started a campaign titled "Signals and Symptoms," which aims to educate parents of early signs of cancer in their children.
"The statistics in Mexico are that every four hours a child dies of cancer, and it's something we need to pay attention to,'' said Karla Hernandez, director of fundraising for Casa de la Amistad. "The public at large needs to be aware of the signals and symptoms."
The organization works with schools and hospitals.
"We send them information and train people to be on the lookout for certain symptoms that could indicate cancer," Leonardo said.
He estimates that 75 percent of children in Mexico diagnosed with cancer begin treatment too late.
Access to treatment is also another obstacle that families face once their child is diagnosed. In recent years, Mexico has been grappling with the effects of a shortage of medicines, including chemotherapy drugs.
Casa de la Amistad runs several pharmacies throughout the country, which distribute prescription medicine to hospitals which then treat the children they serve. They also pay for radiation treatments. Making decisions about purchasing certain drugs and the coordination of acquiring drugs has been among the most difficult tasks Leonardo has had to deal with, especially with drugs that are already hard to access and expensive.
Grateful patients
Alan Vanegas was an energetic 15-year-old living with his grandparents in Mexico when he began to have leg pain. Weeks later, he could no longer walk.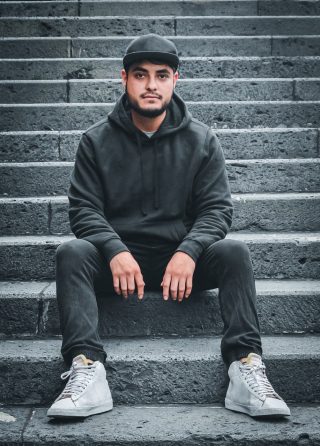 His grandparents took him to a private hospital three hours away in Mexico City, where an MRI showed a large tumor on his spinal cord. The diagnosis: ependymoma, a rare central nervous system tumor.
"The doctor told me that it was very bad, that he had to do emergency surgery, and I had to be aware that perhaps I would not be able to walk again," Alan recalled. "That was very hard to hear … I remember that I told the doctor that it was OK to do the operation because the pain was unbearable."
The initial cost of the operation was about 150,000 Mexican pesos, Alan said, which is more than $8,000 U.S. today. Alan's grandfather, a seasonal agricultural worker who traveled to the United States and Canada to pick fruits and vegetables every year, depleted most of his savings to pay for the first surgery and related costs. He also sold one of his cars.
The family wondered, though, how they would pay for additional surgeries and radiation therapy Alan needed.
"At first they only thought that it was likely not going to be something so serious, and well, they were going to be able to sort out the expenses," Alan said.
Alan was transferred to a public pediatric hospital in Mexico City, where his grandparents and mother were connected to Casa de la Amistad. The foundation then started to pay for his treatments, transportation and physical therapy, which helped him walk again. The center also housed his grandparents and mother where they could take a break from the hospital. Alan also lived there after he was discharged from the hospital.
Alan is now 24 years old and a university student, recently completing work hours toward his degree at Casa de la Amistad.
He said he will never forget the kindness shown to him and his family.
"It's a part of my life that I may have not enjoyed the most, but it was where I learned a lot of important things ... and I see life in a different way," he said.
It was the same for Alma de Jesus Davila Landa, who was diagnosed with acute lymphoblastic leukemia (ALL), the most common form of childhood cancer, just a month shy of her 18th birthday. Alma's mom, after hearing the devastating diagnosis, reached out to family and friends in Mexico to help her pay for chemotherapy. Her mom, a widow, told her daughter not to worry about any future expenses, but Alma was concerned.
"I knew that these treatments were expensive, and I thought that we might not be able to continue to pay for them," Alma said.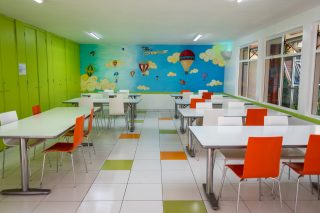 Their burden, however, was soon taken away by Casa de la Amistad, which accepted Alma into their program. They paid for all her chemotherapy treatment, which lasted three years.
"We felt that there were people who cared for us," said Alma, who has been out of treatment for more than five years and is pursuing a career in physical therapy. "I felt more protected, and I felt they energized me to keep fighting."
Inspired after her son's cancer fight
Casa de la Amistad's beginnings start with Amalia García Moreno, a mother whose 11-year-old son was diagnosed with ALL in 1985. Doctors suggested the boy seek treatment in Houston, Texas, about 1,000 miles from their home in Mexico City. Amalia's son received more than three years of chemotherapy.
"We overcame that, but it inspired an interest in us to do something for others," she said. "That lived experience led us to what is now known as la Casa de la Amistad."
Amalia immediately saw the need to provide meals and lodging for families who had traveled long distances to get treatment for their children. During the hospital tours she was invited on, she saw children and their parents sleeping in hallways because there were not enough beds. After a year of fundraising, a center was built in 1991 with 32 rooms.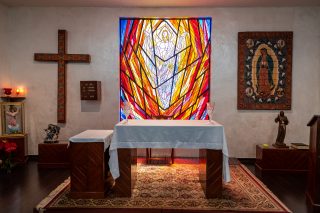 It was a dream realized for Amalia, but there was more work to do. The more she spoke to families, the more she learned about their needs. The organization soon expanded its services to provide transportation for families to and from doctor's appointments and medicine free of charge.
Casa de La Amistad currently serves 1,500 children around Mexico and works with hospitals across the country to get prescribed medicines to those children. They also have a 30-member board, 125 volunteers who help with events and fundraising, and a paid staff of about 100, including a psychologist, social worker, and teachers.
Teachers assist children and even help parents who want to improve their reading and writing skills.
"Parents arrive with anguished faces, wondering what will happen with my child," Amalia said. "When they see the environment, when they see the protection and services we offer, their expression changes, and they smile."
For more information about Casa de la Amistad foundation, visit casadelaamistad.org.mx.
It is estimated that more than 400,000 children worldwide develop cancer every year, and nearly half of them are never diagnosed. In many low- and middle-income countries, 4 in 5 children won't survive due to the lack of access to quality care. St. Jude Children's Research Hospital believes children all over the world deserve the same chance at survival and is working with doctors and foundations across the globe to make that dream a reality.