After seeing impact of
St. Jude

firsthand, fundraiser commits to Mission: Inspired
Chris Kostecki is motivated by the care his family received when his sister Holly was treated at
St. Jude

Children's Research Hospital.

June 28, 2021 • 2 min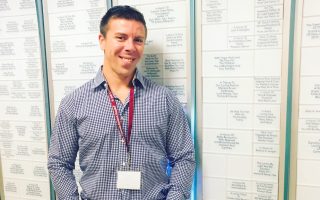 Chris Kostecki's sister Holly Burke was diagnosed with clear cell sarcoma during her senior year of high school. She arrived at St. Jude in January of 2009. She died 10 months later at age 19.
"When she passed, there were 25 people around her bed," said Chris' mom Carol Holly Hawn. "She had a choice to go home, but she chose to stay there."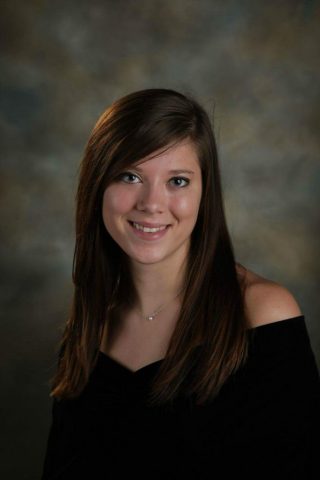 Ten years later, St. Jude remains an extension of Chris' family.
"That's the only institution that I give to because it's so important to us," said Chris, 30, who decided to join Inspiration4's mission this year to inspire $200 million in support for St. Jude with the world's first all-civilian spaceflight.
As part of the St. Jude Mission: Inspired fundraising campaign, he shared the story of his sister and family on Facebook and reached out to some close colleagues at JP Morgan, where he works as a financial planner.
St. Jude "can't do a better job than what they do. It's worth every penny we give to St. Jude," Chris said. "We've seen it firsthand what a wonderful place it is."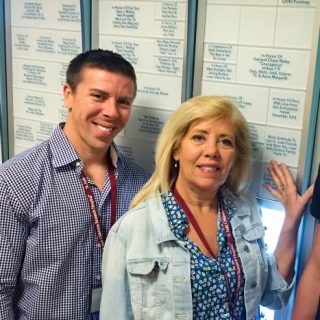 When Holly was diagnosed, her mom, Carol Holly, was a single mom who had no means of employment at the time. She left her home in Destin, Florida, for Holly's treatment at St. Jude in Memphis. St. Jude provided the family with housing during treatment, free of cost.
"Between St. Jude and Target House, they were always giving," Carol Holly said. "People would come and feed us meals, and Sean White came and brought Holly coffee one day. They played Nintendo."
While Holly was undergoing treatment at St. Jude, Chris and his twin brother, Joe, started Shred Out Cancer, a foundation to help take care of their mother and younger siblings. They were not with Holly at St. Jude, but made frequent phone calls of encouragement.
"They could always make Holly laugh," Carol Holly said.
Over the next 10 years, their foundation would host fundraisers at local restaurants, festivals, and events in an effort to "shred out cancer." The name was inspired by the brothers' active lifestyles.
After Carol Holly was back home, the foundation continued to support St. Jude, raising approximately $10,000 for families whose children were receiving treatment. Their support was commemorated with a plaque honoring Holly that says, "Much gratitude to our St. Jude friends. God bless you. Love, Holly Burke's Family. Psalms 91."
Holly's family traveled to Memphis once again, this time with Chris and Joe, to see it.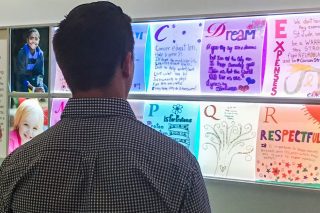 "There is a lot of death there, but also a lot of joy. That's what life is," Carol Holly said. "No matter who came in to see her they were loving, inspiring and always giving. It never stopped."
Chris knows the money he raises for Inspiration4 will go towards curing pediatric cancer and that the research will be shared freely around the world.
And Carol knows that the day a cure is found for childhood cancer, she'll be on her knees, crying and praising.
"It is devastating. Heartbreaking. No one should ever lose a child," she said. "I also hope and pray that people will continue to understand how important it is to keep giving and keep fighting. It takes time and money and effort."