Every minute counts: How one CPA shares the
St. Jude

story with supporters
James Ingold watched a family go from panic to hope in 60 seconds. Now, he asks others to fund
St. Jude

for just a minute.

February 08, 2021 • 3 min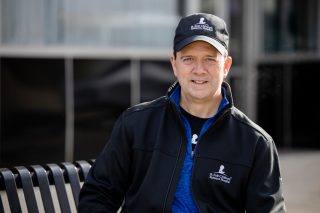 James Ingold recalls being at St. Jude Children's Research Hospital and witnessing the relief wash over a new family as the woman at the admissions desk explained that they would never receive a bill for anything while their child received treatment. He saw the concern on their faces quickly change to comfort.
He was there with a close family friend whose 9-year-old son, Grant, had begun treatment at St. Jude for cancer in 2004 – the year that James went from being a casual St. Jude supporter to a man with a personal connection to the mission.
Since then, he and his wife, Martha, have helped raise more than $1.2 million for St. Jude, in part from periodic letters and emails the CPA sends to the legion of family, friends and clients who give to his St. Jude fundraisers. (And that little boy Grant? He's 25 today and doing great.)
If you think about how much it costs to run St. Jude for a single day, says James, it's a daunting number. So the Bloomington, Illinois, accountant encourages his supporters to think about donating enough to keep St. Jude operating for one second, 10 seconds, 30 seconds or one minute — he calculates the numbers for them.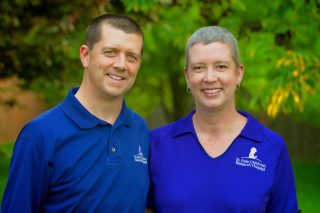 "You wouldn't believe the checks I started getting for those weird amounts. $117, $334, $1,249. And it really worked," said James. "We know not one person is going to give enough to run that one hospital for a day. But if they can run it for a minute, if they can run it for 30 seconds, that impact is so incredible.
"That was always my baseline way of trying to get people to invest. Don't think about the ocean. Think of that drop of water that can make a difference."
Don't think about the ocean. Think of that drop of water that can make a difference.
James has participated in the St. Jude Bloomington Telethon in Illinois since 2004 and has chaired the event for the past six years. He's also a member of the St. Jude Midwest Leadership Board of Directors.
He's met several St. Jude patients along the way, but says a child he never had the chance to meet, a little boy named Michael Martin, drives him.
Michael passed away in 1988 after receiving treatment at St. Jude for acute myeloid leukemia (AML). Michael's father, also named Michael Martin, is one of James' clients and among the supporters James dubs "St. Jude investors."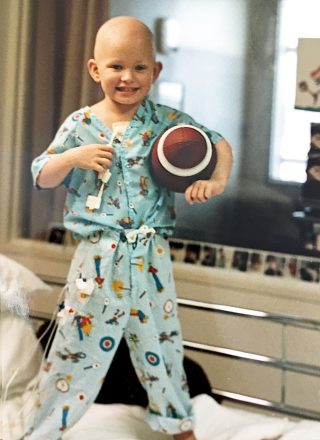 "St. Jude gave us several months with our son that we wouldn't have had otherwise," said Martin, "and that time was really precious to us."
James believes Michael is there with him, giving him and Martha the strength to keep raising funds for St. Jude no matter what — even through Martha's 2013-2014 battle with non-Hodgkin lymphoma, his mother's unexpected death in late 2019, and the fundraising challenges inherent in a pandemic.
Michael, the angel, lifts them up, and keeps them going.
Michael's parents donated $20,000 to James and Martha's St. Jude fundraiser last year, an amount that just put them over the top for their 2020 fundraising goal.
A family who lost a child, continuing to give back each year.
"To me, that speaks volumes," James said.
More than 30 years after he lost his little boy, Michael's dad has stayed current on the latest treatments for AML. Like James, he believes the research being done at St. Jude offers children the best chance for cures.
That's why they give.
James and Martha were never able to have children of their own, which didn't seem fair to James when he was a younger man. The years have given him perspective.
"I really do think that was God's way of saying, 'Alright, James. Number one, I'm going to put a lot of very good friends and clients in your path that are going to be generous. I'm going to give you the ability to persuade them to join you in this fight, and I'm going to give you thousands of kids at St. Jude. …Your heart's going to be important for them.'"
That last sentence is worth repeating because it makes everything else add up: "Your heart is going to be important for them."
Or maybe just the words: "your heart."
You see, for James Ingold, Illinois accountant, it's never really been about numbers.
Inspired by James and his achievements for the kids of St. Jude? Start your own fundraiser here!