When
St. Jude

becomes family and its home — Memphis — becomes yours

July 06, 2021 • 6 min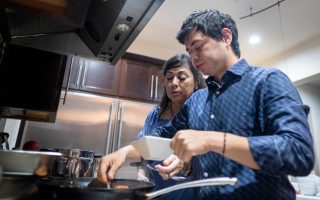 MEMPHIS, Tennessee — Astrid Velasquez ran her slim, nimble fingers over her son Pedro's belly. He had come home from kindergarten early and been uncharacteristically listless. She was a Harvard-trained physician, but here in this bedroom in Caracas, she was usually Mama. This time, though, it was the doctor in her who was alarmed. She felt a swollen liver and spleen, an omen something serious was unfurling inside her little boy's body.
She took him to the pediatrician, who immediately hospitalized Pedro. Within hours, Astrid learned her 5-year-old son had leukemia.
Hearing the diagnosis felt like a tectonic shift: the ground unstable, all the truths and plans she held for certain, now vulnerable, slipping away fast and tilting out of reach. This was supposed to be a time of excitement and renewal for her family. After all this time in training in Boston, she and her husband Pedro Sr., also a Harvard-trained physician, were finally back in Venezuela near family. It'd barely been six months. They'd opened a new medical practice, bought a new home, had a baby. This was supposed to be a time of growth and prosperity, not fear and loss.
Astrid remembers her prayer. "Please God, please help me keep my family whole. My family must stay complete."
The pediatrician caring for Pedro Jr. promptly referred them to St. Jude Children's Research Hospital and the little boy thankfully qualified for one of the protocols the research hospital was implementing. In 48 hours, the family was on a plane to Memphis.
They knew little of the city they hurtled towards. Someone had told them it was known for barbecue, FedEx and Elvis. Could their son's life be saved in such a city?
It turned out the St. Jude campus in Memphis could not only save Pedro Jr., but forge a stronger and larger family than the Velasquezes could have imagined.
This larger family consisted of other international patients like them, coming from all corners of the globe to avail themselves of the clinical trials and novel therapies that allowed St. Jude to deliver some of the best worldwide outcomes in rare and aggressive childhood cancers and catastrophic disease.
Yes, St. Jude treated their children, but entire families were healed and fortified here, too. These families, once strangers, stitched together a rich and diverse support network here on the bluffs above the Mississippi River, bound by their common journey of treatment at St. Jude.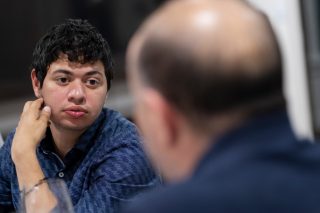 They shared meals, celebrated birthdays and graduations, held each other close and grieved, became aunts, uncles, godparents and chosen siblings to each other because they shared an experience few others would understand.
Some of them, who'd arrived in Memphis in the throes of panic and worry to save a child's life, stayed long after treatment and put down roots. The people at St. Jude became family and Memphis became home.
It happened that way for the Velasquezes, who are now marking their 24th year in Memphis. They run a network of non-profit clinics and pharmacies to treat and prevent obesity, diabetes and other related conditions in the most underserved, low-income corners of the city. Every year, they treat more than 35,000 patients, lifting up the health of a community that saved their son two decades ago.
Pedro, now 30 years old, is the executive director of the clinics called Lifedoc Health and drove the effort to establish their non-profit status. He is leading a plan to expand the clinics into 11 more underserved neighborhoods over the next 5 years.
"Compassion influenced my parents' decision to stay and give back to the city and the people that showed them so much kindness," he said. "And it's what drives me, too."
Compassion and kindness were evident from the first moments they arrived in Memphis in 1997. They were greeted by the father of another Venezuelan patient who was being treated for a solid tumor. The man was surprisingly upbeat, joking and full of advice. He drove them around the city and told them they'd come to the right place.
"His message was about hope, hope, hope," Pedro Sr. said. "My wife and I looked at each other and asked how can a man who is going through what he is going through, a child with cancer, just like us, be so happy? He made our landing easy. He helped us feel like it will be all right."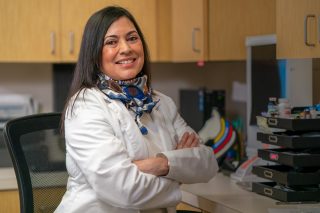 That kindness was repeated over and over. It was there the time another Venezuelan family brought home-cooked food, traditional roasted meats and polenta to the hospital so the Velasquezes could have a taste of home as they sat watch over Pedro during chemotherapy. It was there in the nurse who bribed Pedro's cooperation during bloodwork using candy, and in the world–renowned oncologist who distracted Pedro from his anxiety by quizzing him on multiplication tables.
Pedro's treatment was not easy, and oncologists at St. Jude would spend two and a half years trying to eradicate the aggressive T-cell variation of acute lymphoblastic leukemia he had. It very nearly worked. His cancer was in remission, but just for six months, after which it returned with a vengeance.
The second time around, the chemotherapy and radiation protocol he faced was even more intense and Pedro suffered a number of complications that landed him in the Intensive Care Unit four times. Through it all, the Velasquezes did not allow their hope to wane. They bought a home and had barbecues in the backyard and campouts. They did not allow their son to find excuses to miss out on the normal parts of childhood: school, sibling rivalry, sports — he did it all as he fought cancer.
"My parents and the team there didn't really entertain the idea that there was an alternative to surviving," Pedro said.
During the week, when he wasn't at St. Jude for appointments, Pedro's parents encouraged him to ride his bike to school to rebuild muscles that had started to atrophy after treatment. If he felt weak, Astrid would follow him in her minivan just in case. He was there to take tests and finish important assignments, even if his low blood counts meant he had to do it masked and in an empty classroom as his peers were in the cafeteria eating lunch. He raced his brothers at night to bed to be first into the coveted top bunk. And when new St. Jude families came from Spanish-speaking countries, the Velasquezes drove to the airport becoming emissaries of hope like the ones they'd met on their arrival.
By 2001, 18 months after his second round of treatment, Pedro Jr.'s cancer was gone. He was 9 years old. Blessedly, it has not returned.
"If I calculate it out, it took about $2 million donated by complete strangers to save my life. I feel a duty to do something to give back, make a difference with the life I've been given," Pedro said.
By the time he was in college, aside from some volunteering and fundraising he did, it was hard for Pedro to see how to repay such a gift. He left Memphis to earn his bachelor's degree in international business from Florida International University in Miami.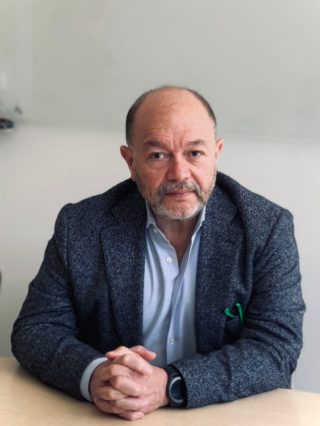 But Pedro's father knew exactly what to do to give back to the city that had allowed his family to stay complete and not suffer loss. As a faculty member and physician at the University of Tennessee Health Science Center and later LeBonheur Children's Hospital, he saw first-hand the toll obesity was taking on minority populations in the most underserved communities of Memphis. He sought to fill a need he saw for high–quality care for low–income patients. He founded the clinics and pharmacies with specialists from every area (cardiology, radiology, pediatrics) to help treat and prevent obesity, diabetes, stroke, hypertension and heart disease.
These days, "the whole family is involved," Astrid said. Gabriel, her oldest son, created the pharmacy for the clinics. Andy, the third youngest, coordinates the affiliated research company, and Alex, the youngest, is starting medical school this fall, hoping to return after his degree and add his expertise to the clinics. Pedro returned to Memphis after college ready to use the business knowledge he learned in Miami to run and expand the purpose of the clinics his parents founded.
Pedro has joined business leadership programs, networking and building contacts to help strengthen the clinics' work. Last year, he was named to one local publication's list of young community leaders, or "40 under 40."
As the accolades rolled in, advice he'd received from a business mentor rang in Pedro's mind. True success, he had been told, isn't what you earn or accomplish for yourself, but what you are able to do for something greater than yourself, like a community or a global lifesaving mission.
"Because of St. Jude, because of all the kindness we received from the people in Memphis, because of my parents, there was no mentality of if you make it. Cancer doesn't have to be debilitating. Even now I tell other families, you don't have to coach a child with cancer to be a victim. Cancer does not define us, but when we survive it, we have the strength to make a real difference in the world."