We're grateful for: Arturo Natalino, who continues his family's decades-long tradition of supporting
St. Jude
It started decades ago with the news that a young boy in a New Haven neighborhood who played for the local baseball league had been diagnosed with leukemia.
Arturo Natalino's family, lead by his parents Michael and Clementine, tried to figure out what they could do.
The answer: Help the newly formed St. Jude Children's Research Hospital in Memphis. The Natalino family formed a chapter to raise funds for the hospital, a decision that would start a river of support that has flowed through three generations of the family.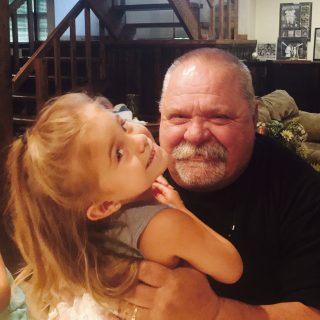 Over the years, the chapter has held coin-jar drives, golf tournaments, dances and annual dinners. It was all inspired by St. Jude founder Danny Thomas' dream: That no child should die in the dawn of life.
Michael Natalino passed away in 1992, but his son, Arturo, took over the chapter's work with help from his large and growing family.
His labor of love is a way to pay tribute to his father, as well as St. Jude founder Danny Thomas, who died in 1991. Arturo said he wanted to make Thomas proud by working one-on-one with donors and embracing a "personal touch" motto.
"And that's what I did," he said.