We're grateful for: Linn Ann, driven by her sister's memory to help find more cures and save more kids
Linn Ann Huntington's drive to support St Jude began at an early age, after her little sister passed just 34 days before St. Jude opened in 1962. She has been supporting the hospital for decades and continues to do so today.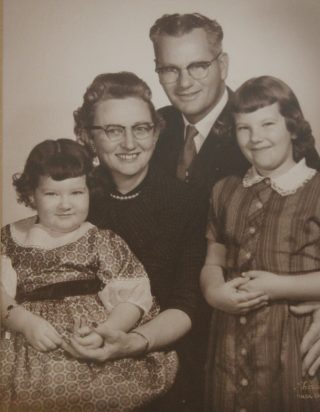 When Linn Ann journeyed in 2006 to see St. Jude for the first time, she was still grieving the recent losses of her mother and her husband.
"After those horrid few months, I just decided I would cross something off my bucket list, something to lift my spirits," Linn Ann said. "Going to St. Jude was one of the first things I thought of. I felt like I needed to go see this place I had so long envisioned."
For her, the memories were still vivid of her 3-year-old sister Susan being diagnosed with acute lymphoblastic leukemia, at a time when the survival rate for the disease was only 4%.
What she found on that first visit, and two more since, was a place a hope, one where families learn the overall childhood cancer survival rate is now more than 80%. St. Jude patients treated for ALL have a 94% survival rate.
"Just the whole atmosphere was very uplifting and very hopeful," Linn Ann said.
When Linn Ann returned to Kansas, she submitted a piece about the trip to the local newspaper, The Hays Daily News.
"I've been a little low on miracles lately," Linn Ann wrote. "It's nice to visit a place where they occur on a daily basis."