A Mother's Day wish fulfilled thanks to
St. Jude
I arrived with my son, Carlos, at St. Jude on May 10. It was Mother's Day in my native land of El Salvador, a day mothers normally wake up to smiles and hugs from their children. This one was very different.
English | Español
I arrived with my son, Carlos, at St. Jude Children's Research Hospital on May 10, 1996. It was Mother's Day in my native land of El Salvador and two days later, Mother's Day would be celebrated in the United States. It is a day mothers normally wake up to smiles and hugs from their children. A day of celebration.
I, however, was filled with so many emotions on the flight to Tennessee. I was scared, worried, and my greatest wish on that day was that somehow my Carlos, my only son, who was just 4 years old, would be cured.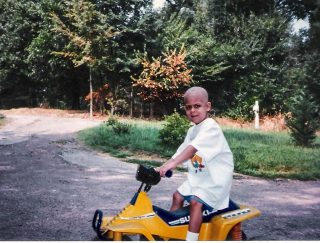 In El Salvador, for 6 months, he was treated for a throat infection. I hadn't thought of the seriousness of what was happening. In those 6 months, who would have imagined that a simple throat infection, as he was believed to have had, would end up being diagnosed as acute lymphoblastic leukemia (ALL)? In my country they gave my son a 20% chance of survival due to leukemia. The doctors said the cancer was already advanced.
My son's case was referred to St. Jude more than 1,200 miles away. And on this Mother's Day weekend in 1996 we walked through the doors of St. Jude, not knowing what to expect with my son's health or how much the treatment my son would be receiving would cost. We were welcomed by doctors and nurses. They examined Carlos to evaluate whether he needed immediate hospitalization. But after a check-up, the doctors saw that for the moment there was no need to hospitalize him. We went to a hotel to rest and returned the next day where Carlos underwent some tests to re-evaluate his diagnosis and see what kind of treatment he would need.
The next day I received one of the greatest gifts a mother could ask for, the hope of knowing that his chance of surviving this terrible disease had gone from 20% to 50%. I was also told not to worry about the cost of his treatment, food or housing. Families never receive a bill from St. Jude for treatment, travel, housing or food.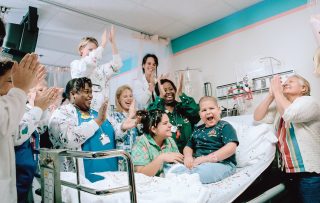 In those days of uncertainty and worry, I never imagined that my firstborn would be diagnosed with such a serious disease at such an early age. His treatment consisted of chemotherapy once a week which lasted for two and a half years.
And then on November 10, 1998, at 6:10 pm, Carlos received his last drop of chemotherapy, which meant the end of the struggle to defeat this terrible disease and my son's triumph in this battle.
Today, my son is 32 years old and cancer free. He has a 16-year-old sister, Gabriela, whom he guides, protects and loves very much. We both work at ALSAC (American Lebanese Syrian Associated Charities), the fundraising and awareness organization for St. Jude. Among his passions are cars. Carlos is our pride and a miracle of God.
This year, on Mother's Day, I have my son with me, happy and healthy. A Mother's Day wish that came true more than two decades ago thanks to St. Jude.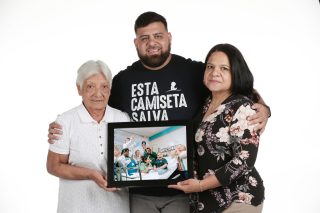 I am grateful to God, the hospital, the doctors, nurses and the support of my family during those tough times. I'm also thankful to each person who contributes a grain of sand so that together the mission of St. Jude that "We will not rest until no child dies of cancer" is fulfilled.