As the
St. Jude

family grows, so grows hope and possibility
The reasons our supporters choose
St. Jude

are as varied as the ways they raise funds and awareness for the mission.

June 12, 2021 • 2 min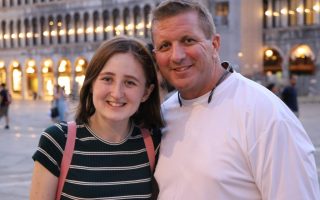 I've been a St. Jude supporter since long before I was fortunate enough to serve as CEO of ALSAC. Following the example set by my mom and dad, who were among the first supporters approached by Danny Thomas to support his dream of helping sick kids in need, I went door-to-door as a child, collecting nickels and dimes.
It may not seem like much but that pocket change adds up. So do the many reasons our supporters get behind the mission of St. Jude Children's Research Hospital.
Maybe you saw one of our television spots or participated in a fitness event for fun. The memory of a St. Jude Trike-A-Thon or Math-A-Thon might have stuck with you until adulthood. Or maybe your sorority or fraternity took part in a St. Jude Up 'til Dawn program.
Each of us has our own story for what brought us to this incredible mission and sparked a desire to help.
For Kayla Sims, it was a game. But the computer game — one with the same name as her own family: Sims — was merely the catalyst. It was a distraction, at least in the beginning.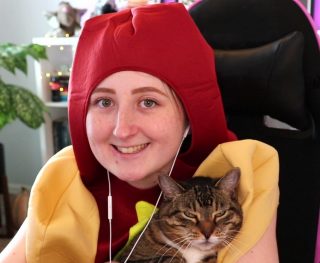 As a 14-year-old high school freshman, Kayla was facing a very grown-up situation: Her dad had been diagnosed with an advanced stage of cancer. Her parents traveled out of town for his treatment and she was left with grandparents and helping to take care of her younger siblings.
What I've found so inspiring in the young people who support our mission is their resilience and a tendency to innovate in the face of obstacles.
Kayla, who goes by the name "lilsimsie" online, may have been drawn to the fantasy of a computer game as a way to escape stress, but what she found she wanted was a sense of purpose, a way to make the world a better place. So she began fundraising for St. Jude through Twitch livestreams.
We are blessed with more than 11 million donors and 1 million volunteers, and yet a single new supporter is cause for celebration because just one more supporter means the possibility of exponentially more lives saved.
As her numbers climbed — $10,000 to $50,000 to $118,000 by month's end — Kayla had found a purpose. She'd found a way to turn something incredibly sad and scary into something that would help other kids around the world.
During last month's St. Jude PLAY LIVE Prize Season, Kayla did something truly amazing and raised $300,000, bringing her total raised for our mission to more than a half-million dollars.
She tweeted on the last day, "I am so happy and so grateful and so full of love." Kayla, we feel just the same.
When I was a child first exposed to the uplifting feeling of helping a mission larger than myself, my peers and I didn't have video games or streaming. But we had a community willing to accept Danny's dream as its own and, I truly believe, it's the same sense of community Kayla feels today among gamers and St. Jude supporters everywhere.
No matter how you become a part of the St. Jude family — whether through workplace giving or calling in to a local radiothon — please know we're incredibly grateful.