St. Jude

is here, for the kids we love and those we'll never know
Through compassion and a sense of purpose greater than the individual, the mission of
St. Jude

has spread love, care and hope around the world for 60 years.

July 22, 2022 • 3 min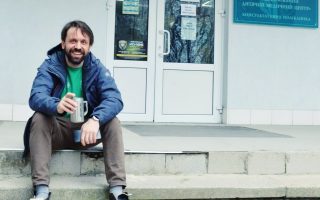 From the very first days following the Russian invasion of Ukraine, Dr. Roman Kizyma, lead pediatric oncologist at the West Ukrainian Specialized Pediatric Medical Centre in Lviv, was hard at work. Dr. Kizyma helped evacuate hundreds of children with cancer from danger to the Polish border, safety and a continuance of care.
It was part of a massive effort that St. Jude Children's Research Hospital helped to coordinate and that engaged partner foundations and healthcare institutions around the globe.
Dr. Kizyma knew few, if any, of those partners. Not personally, anyway, having communicated solely by telephone.
Only when he was finally able to join a convoy out of his country and to the Unicorn Marian Wilemski Clinic in Poland, where those he sent for care were triaged, did he meet his colleagues — St. Jude staff, local nurses, volunteers — face to face.
He said, "It was emotional, of course, because a lot of people that we've never seen each other in life, but we created this kind of pathway of life, and you feel for these people sometimes more than people you see every day."
In many ways, this is the essence of our St. Jude mission and a shared vision for global, equitable healthcare at large. A child's name and home can't tell the whole story. Where a child lives shouldn't matter. What is at stake is something larger than each of us as individuals. The purpose behind what we do, whether we're doctors, researchers, fundraisers, volunteers or donors, is in the outcome of more kids being given a second chance at life.
In this purpose, this singular mission, empathy is our unifier and North Star.
When Danny Thomas first began to realize his dream of a research hospital for catastrophic pediatric diseases, he didn't know Dwight Tosh.
Dwight came to St. Jude just 78 days after St. Jude opened in 1962 to be treated for Hodgkin lymphoma. Danny visited and, while he'd only just met Dwight, he said, "You know, you're the reason I built this hospital."
But Ashtyn was also the reason Danny built St. Jude, though he never could have hoped to know her. She was diagnosed with medulloblastoma in 2018. Her moms were assured, "Your best option is St. Jude." She was just 5 years old when she underwent surgery and was treated with proton therapy, chemotherapy and physical and occupational therapy at St. Jude.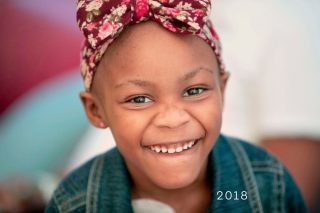 Today, both Ashtyn and Dwight are out of treatment. Ashtyn is in elementary school, competitive cheer and softball. Dwight is in his 70s and enjoying retirement with his grandchildren.
Both had a second chance at life thanks to the compassion and generosity of millions of supporters ranging around the world and going back more than 60 years. Supporters who will never know either Ashtyn or Dwight.
Compassion and humanity guide our supporters. They guide Dr. Kizyma, as well, called to help sick kids in Ukraine as missiles and gunfire ravaged his home country.
It is compassion that creates "this kind of pathway of life."
As we celebrate 60 years of St. Jude Children's Research Hospital and the impact made on kids and families around the world, we thank you, our supporters, for continuing to give and to work tirelessly for so many who you may never know.