Dedicated Hispanic donors make
St. Jude

part of their legacy

In one final act of giving, these women are leaving the children of St. Jude in their wills.

March 15, 2021 • 5 min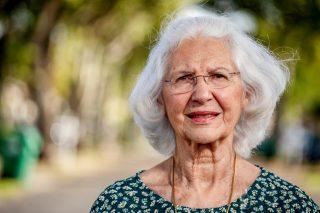 After years of monthly donations, three special women — Lydia de la Cuesta, Maria Antonia Fernandez and Donna Herran — explain why they decided to make the ultimate gift of including St. Jude Children's Research Hospital in their estate plans, and why they are committed to leaving a lifesaving legacy with St. Jude.
Lydia de la Cuesta lost her only son, Gustavo, to cancer five years ago. She got 54 birthdays with him.
Not nearly long enough.
He battled pancreatic and kidney cancer, which later spread to his lungs and brain. Despite an initial six-month prognosis, his illness lasted for a year and a half. Gustavo had a daughter and a son, and was a grandfather of two.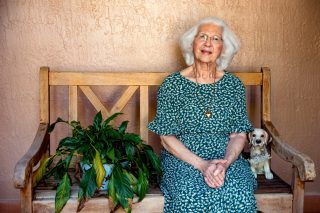 "He was the light of my life, and now that I have experienced what some St. Jude mothers go through, I thank God for all the moments we were able to share with him," said Lydia.
Lydia cherishes many memories with her son: road trips, dining out, watching basketball games together on TV. They shared a deep empathy for the families of St. Jude, especially after Gustavo started his cancer treatment as an adult. "He had a generous heart and was willing to help anyone in need."
With a low-wage job and a mountain of medical bills from his first visit to the emergency room, Gustavo's compassion for the children at St. Jude grew even more. Lydia fondly recalled a time when they were both watching a St. Jude commercial on TV and her son teared up, asking her, "Mami, why do those children have to suffer so much? Did you send the money to St. Jude yet?"
Born in Havana, Cuba, Lydia immigrated with her family to the United States at 28. After living several years between Puerto Rico and Florida, Lydia and her family settled in Miami, where she had a career as an accountant. She started donating to St. Jude more than 20 years ago.
"I felt so sorry for these young children who had to go through such an unpleasant illness," she said. Throughout the years, Lydia kept her commitment to St. Jude, even when her financial situation was less certain.
In 2017, Lydia made it known she wished to include a gift to St. Jude in her will to create a lasting legacy for her family. "It is a sacrifice made by all who are working at St. Jude and those who donate to the organization," she said. "At St. Jude, they do help the children and I know the money will be well used."
Maria Antonia Fernandez has many passions: baking an artisan bread called 'Pan Cubano' that brings back memories of her father's bakery in Cuba, playing the guitar for her parish choir and helping the kids of St. Jude.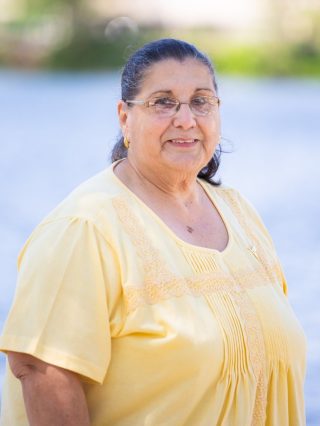 She learned about St. Jude in 2011 through a radiothon on her favorite Latin radio station while she was driving to work. Since that day, she has been giving monthly to St. Jude. "Cancer is a terrible thing, and it's even harder for kids," she said. "Everybody must collaborate with this cause since they don't know, in the future, any of the kids in their lives may need the treatment and care St. Jude provides."
A strong woman with an entrepreneur's spirit, Maria Antonia lives in Florida, where she runs her office as an independent customs broker. She also directs her church choir, and every Sunday for the past 38 years, she has met with her friends to sing and play the guitar during service. She also loves to listen to records of her favorite Cuban singers: Celia Cruz and Barbarito Diez.
Her passion to help the children of St. Jude motivated her to include the research hospital in her will when she met with an attorney to discuss her long-term plans in 2017. "As a monthly donor, I have been able to give hope to many mothers of children with cancer," she said. "St. Jude is the best place to leave your legacy, and you can rest assured that they will manage your donations responsibly."
Following the example of St. Jude founder Danny Thomas, also the child of immigrants, Maria Antonia has become a strong advocate for St. Jude's lifesaving mission with members of her community. "I pray to God that more people decide to open their hearts and donate to St. Jude," Maria Antonia said. "No donation is small for an important cause like this."
As the first member of her family born in the United States, Donna Herran describes herself as a "Jersey girl" but takes great pride in her parents' story of coming to America as immigrants. Donna's mother and father were both born in Spain. They arrived separately in the U.S. at Ellis Island in New York Harbor, and were later introduced by relatives.
"I found the ships they actually came over on," explained Donna. "I had their names inscribed on the Wall of Honor at Ellis Island."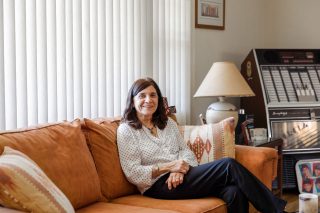 Speaking Spanish at home and a devotion to St. Jude Thaddaeus were among the traditions her parents brought to America from their native country. St. Jude is the patron saint of hopeless causes and the namesake of St. Jude Children's Research Hospital.
"My mom always loved St. Jude," said Donna. "It was our running joke that she was praying to St. Jude because I was a hopeless case."
As an adult, Donna was moved by the story of St. Jude founder Danny Thomas and how his prayers to the saint led him to open a hospital for children battling cancer and other life-threatening diseases.
Later, working part-time as a women's basketball coach, Donna employed Danny's method of praying to St. Jude. "I would make a deal with him, like Danny did," she laughed. "I prayed, 'St. Jude, help my team win, and I will give a donation to the kids of St. Jude.'" In 1989, Donna and her team came to Tennessee for a national championship game and she visited the research hospital for the first time.
When it was time to make her long-term plans, Donna said, "I don't have children, and I knew I wanted to include St. Jude in my will." She consulted an attorney, who helped her include a bequest gift that will help ensure the lifesaving mission of St. Jude continues for future generations.
"When I look back on my life, I want to know that I've done something to help," she said. "I know in my heart that my support will help a child who is struggling with a terrible disease, and St. Jude may be their only hope."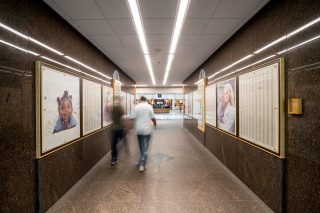 If you want to learn more about how you can create a legacy with St. Jude or have already included a gift to St. Jude in your estate plans, you can call us at (800) 395-1087 or email us at giftplanning@stjude.org. Our bilingual representatives are available to discuss with you in English or Spanish your goals for supporting St. Jude, and provide information you may need to structure a gift to St. Jude that fits your financial goals.