Inspiration amidst the pandemic:
St. Jude

gives New York businessman a reason to be generous during difficult times
Michael Duggal had been a longtime supporter of
St. Jude

Children's Research Hospital, but now he's even more involved, donating funds and space for the

St. Jude

60th Anniversary NYC Gala.

August 26, 2022 • 3 min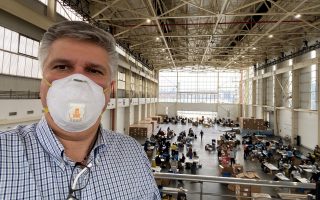 Michael Duggal was tired and overwhelmed with work and worry.
The COVID-19 pandemic had forced business closures all around him in the spring of 2020. He had shifted his graphic image business in a matter of days into a factory where machines typically used to construct cosmetic displays were making desperately needed medical garments, face shields and masks, as well as partitions for hospitals and essential workers in the New York area, among the hardest hit at the start of the pandemic.
"We wanted to help our community and to help keep our team together and keep the company functioning," said Duggal, Chief Executive Officer of Duggal Visual Solutions, based in Brooklyn. "When things got tough, we got together and we tried to make a difference as best we could."
Duggal, though, was still distressed over the future. He slept in his Brooklyn office for most of the first month of the pandemic so he could lead the company's around-the-clock efforts with his team. He listened to '90s music online for a bit of normalcy. He worried about the health and safety of his family, including his three children and wife, Mollie, and whether his business would survive or if he would have to lay off any of his 450-member staff.
"I was throwing a pity party for myself, I was worried about the company," he recalled. "I missed my family, and I was just scared at that moment."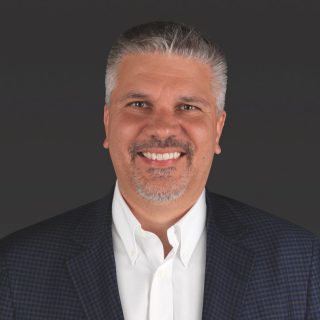 One night, his thoughts, as well as the music he was hearing, were interrupted by the voice of a child. It was an advertisement for St. Jude Children's Research Hospital that centered on a boy who was battling cancer. The video immediately shifted Duggal's thoughts.
"Children are born perfect, and to see that and to see their strength inspired me, and I said, 'You know what, you need to stop feeling bad for yourself,'" recalled Duggal. "It was sort of a shot in the arm and I remember praying and promising myself that if I could steer the company through this pandemic that I would make a large donation to St. Jude."
Several months later, Duggal kept his promise. During the 2020 holiday season, as the pandemic continued, he donated money to St. Jude on behalf of all of his employees. The following year he did the same.
"As tough as this year has been for us, I cannot imagine anything more difficult than a child having to fight cancer or being a parent having a child fight cancer," Duggal wrote in the letter to his employees notifying them of the donation. "Your efforts made this gift possible."
This year, Duggal is donating the space for the St. Jude 60th Anniversary NYC Gala, which will be held at the Duggal Greenhouse in Brooklyn in September. The site is the same building that became a factory for Personal Protective Equipment (PPE) in the early part of the pandemic.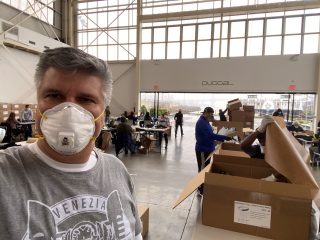 "It's such an amazing charity," Duggal said about St. Jude. "Imagine what it is to be a parent and to get that diagnosis. I love my children so much, and when your child hurts you want to help them and do everything and not be constrained by your financial resources, and just do the best you can for your child."
Duggal first became involved in supporting St. Jude years ago through a friend from church who had a grandchild being treated at the research hospital in Memphis. Duggal's wife, Mollie, is on the St. Jude Hope in the Hamptons committee and they have attended the annual fundraising event for the hospital for several years. In addition to making monetary donations, he also printed invitations, posters and other graphic work for these events as well as events in New York City.
His involvement in raising funds for the hospital has increased since the start of the COVID-19 pandemic, and he said he is proud to support St. Jude.
"This is a part of who we are as an organization now," he said. "We donate to all these other charitable organizations, but St. Jude is our principal and largest organization because of the purity of what it does. I hope to be a supporter for years to come."