Actress Sofia Vergara:
St. Jude

is doing great work here and around the world
English | Español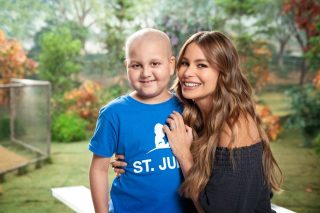 I've been supporting St. Jude Children's Research Hospital since 2012 and it's one of my favorite things to do during the year. As a St. Jude Ambassador, through the years, I've been able to help raise awareness and funds for the hospital in different ways. I love being part of the St. Jude Thanks and Giving campaign. Each year, I film new television spots and a movie trailer, and I record radio spots. I do whatever I can to help spread awareness of the lifesaving work that is being done at St. Jude. I have also served as a spokesperson for other marketing charitable campaigns which support St. Jude, including the "Meatballs 4 Niños", where Buca di Beppo donated $1 to St. Jude for every lunch and dinner meatball meal purchased. And I've also hosted events that benefit the hospital such as the 25th annual LA Art show and its Opening Night Premiere Gala in 2020 which I attended alongside St. Jude patient Cole.
It's a great privilege to lend my voice to motivate people to support St. Jude and its mission. I've met so many wonderful children and their families. I have witnessed how strong and resilient they are, and I have seen their fight with cancer, and it really gives me hope.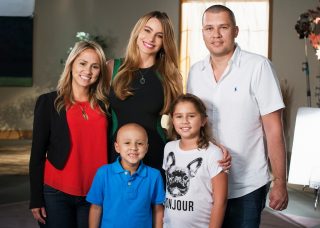 St. Jude is doing such great work not only in the United States, but everywhere around the world. They do change lives. They change families. I feel it's such an important organization that I'm the one who is honored to be part of it and be able to help them.
Families never receive a bill from St. Jude for treatment, travel, housing or food—so, they can focus on helping their child live.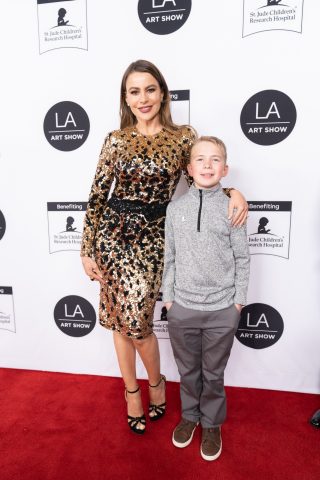 The hospital also shares its research, not just with the doctors across the U.S., but worldwide. They help save the lives of even more children. I am so impressed with the advances they have made in increasing survivor rates for childhood cancer.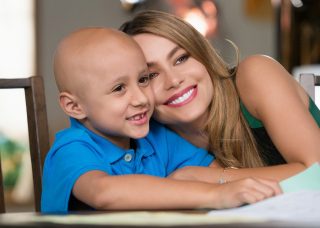 I encourage everyone to join me and do whatever you can to help St. Jude. Every dollar counts no matter the size. You can share your support on social media. You can attend events around the country. They are a lot of fun. You could also send holiday cards to patients and their families. You can also volunteer. There are so many ways that people can get involved. Your support will give hope to children who are in the toughest battles of their lives.
Every child deserves the chance to live their best life and celebrate every moment. When you support St. Jude, you help give kids with cancer around the world that chance. Together, we can save more lives.