The Tao of Colin: Five Things My Son Taught Us About Life
In 2018, the city of Ithaca, New York celebrated the life and mourned the loss of 10-year-old Colin Hayward-Toland, its youngest police officer. His mom, Tamiko Toland, writes about the lessons Colin still teaches us about how to live life to the fullest.
In 2018, the city of Ithaca, New York celebrated the life and mourned the loss of 10-year-old Colin Hayward-Toland, its youngest police officer. His mom, Tamiko Toland, writes about the lessons Colin still teaches us about how to live life to the fullest.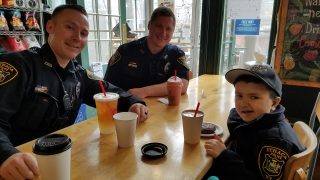 My son Colin was a robust, happy toddler, and the story that unfolded following his second birthday is a parent's nightmare. It is easy to focus on the brain tumor that stripped him of the most basic functions – walking, talking and eating – or the years of steadfast recovery that came before a relapse and more years pursuing treatment to tame an uncooperative cancer. The milestone that tends to overshadow it all is the final chapter to his tale, when he left us with precocious grace and his breath dissolved into the night air.
That isn't Colin's story, not as he would tell it. He never saw himself pitted against the feral tumor that robbed him of his abilities and cast a dark shadow on our view of the future. Despite the many medical challenges he faced, he remained persistently himself, and his finest days came at a point when we knew there was no hope of a cure. Ironically, this is when he flourished as a person and he taught us these five important lessons about life.
Never Give Up On Your Dreams.
When Colin was at St. Jude Children's Research Hospital getting radiation to treat the tumor that had grown back, he announced that he wanted to become a police officer. He asked me if there was a police officer who had a brain tumor. Before I could answer, he told me that, if there wasn't, he would happily be the first.
A few months later, after we returned home, the Ithaca Police Department welcomed him into its ranks. During his press interviews at the event (it was an event!), he told the cluster of reporters that surrounded him, "Never give up on your dreams."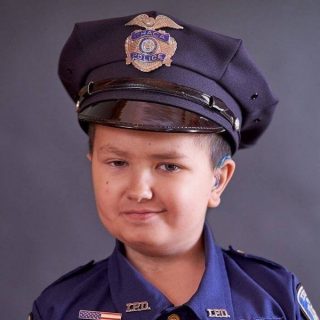 Colin embraced the role of inspiring people and spreading a message of hope. After all, his interest in joining the police department was not focused on taking down bad guys but on helping others. He was a stellar community police officer and spent many shifts greeting people in the downtown with his brothers in blue by his side. He believed in restorative justice and, after arresting the Grinch, recommended the judge have mercy on the Grinch in light of his obvious reform.
Never Give Up On Yourself.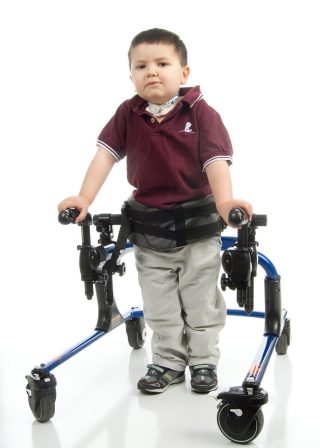 Through most of his life, Colin actively worked on self-improvement. From his initial diagnosis on, he constantly worked with therapists to get stronger, more agile, and communicate better. Things that most people take for granted required tremendous effort and care for him, but he took it all in stride. When I listen to recordings of him, I can hear him meticulously enunciating his words, the clear evidence of hours of speech therapy.
Despite challenges from his initial diagnosis and later setbacks, Colin never stopped trying and never let go of his commitment to improving. In a different interview with a reporter (there were many), he once explained how he wanted prisoners to picture how they want to be and have hope about living a good life outside of prison. In Colin's worldview, everybody had the capacity to be better.
Enjoy the Small Moments.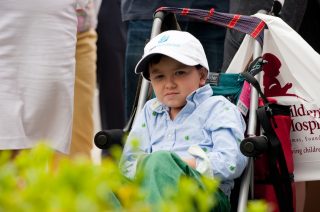 At a certain point, we knew that we had limited time with Colin and quickly arranged his wish trip to Hawaii and then traveled to see far-flung family and have new experiences. While we always enjoyed our adventures, we saw how Colin truly relished his day-to-day life. On nice days, I would take a small chair onto our front stoop. He loved sitting in the sun, where the cats would mill around, and watching people walk up and down the street. His friends would stop and say hello, and I would bring him a snack and something to drink.
Colin appreciated small moments and the things that made him feel connected to the world around him. Having watched his face turned up like a sunflower, soaking in the warmth and light, I know how satisfying these simple things were to him. When life speeds by, it is all too easy for these opportunities to flutter to the ground, but Colin still reminds us to take the time for the pleasures of the mundane.
Laughter Is the Best Medicine.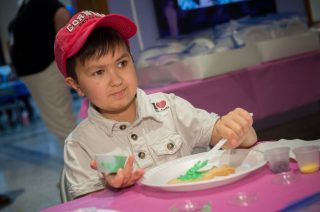 Colin was a perennial jokester who loved to make people laugh. He was also his own best customer and would erupt in untamed giggles whenever he heard (or made) a good one. On a day with difficult news, he had the ability to blow away the dark clouds and it was suddenly easy to let the sun shine again.
There is little we can control in life and we will always encounter difficulties. However, humor is a wonderful antidote to that chaos. We saw time and again how Colin could change the mood in a room and that his levity improved everything.
Love Persists.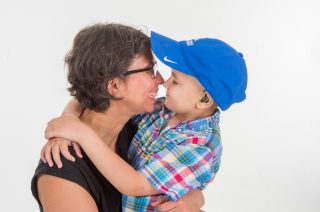 What legacy does a child leave? Many people have fretted about their footprints disappearing from the Earth, worrying that they have not left a mark that will stand the test of time. There is no permanence in a constantly changing universe, but Colin had a precocious confidence in his place within it.
Colin touched many hearts in a short lifetime. The love he gave and inspired is still here, indelibly imprinted onto all those souls. We were extremely fortunate that, in his career with the police, he became a community figure and many people followed his story and cheered him on. Now, they carry a piece of his spirit with them.
All bodies give out at some point, whether through accident, illness, old age, or other mishap. We leave behind what we shared with others. Love is the most durable resource, one that persists beyond the grave. It is the thing that makes life worth living and that makes loss more bearable because it fills the spaces left otherwise empty.