A river of generosity in support of children around the world
Individual efforts of supporters combine in powerful ways to sustain the mission of
St. Jude

.

August 18, 2021 • 3 min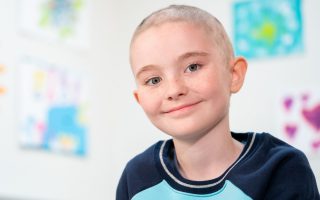 Ask Larry Patrick, and he'll tell you: It takes many small streams to make a great river.
It's a guiding principle for him and his wife, Susan, who broadcast a St. Jude radiothon in a stretch of the American West where, even when incomes are lean, hearts are big.
Each year, their Big Horn Radio Network country stations ask for the support of hard-working families who live in small towns across northern Wyoming.
Many listeners aren't wealthy. They are ranchers, farmers, miners, waiters and shopkeepers. But their support fuels something incredible.
"These are not big-ticket donors," Susan Patrick said. "And yet, year after year, our little radiothon consistently raises about $100,000. And I've been so impressed that the people of Wyoming have been so generous."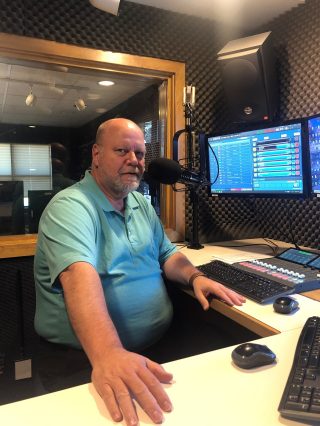 Their philosophy underscores something I find incredibly inspiring: How every gift of time or treasure, no matter its size, plays a crucial part in helping us fulfill Danny Thomas' dream when he started St. Jude Children's Research Hospital in 1962.
That no child should die in the dawn of life.
It takes more than $1 billion a year to provide our world-class care, share lifesaving medical discoveries the world over and ensure no family ever receives a bill from St. Jude for treatment, travel, housing or food.
And yet, it does happen — all through an average donation to St. Jude of just $43.
The Patricks are featured as part of the United States of St. Jude, a powerful quilt of stories of patients and supporters from all 50 states, Washington D.C. and Puerto Rico.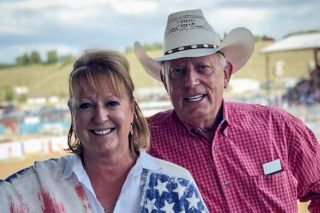 It's a heartening look at the cumulative impact of so many generous and caring efforts, large and small. I couldn't be more grateful on behalf of all of the families of St. Jude.
Further to the west, in Oregon, the same idea is at work for another St. Jude champion — Matilde Flores.
Her Heroes Latinos group, which runs marathons for St. Jude, will tell you they are not wealthy. But they still work tirelessly to aid a place that supports families when their kids are sick.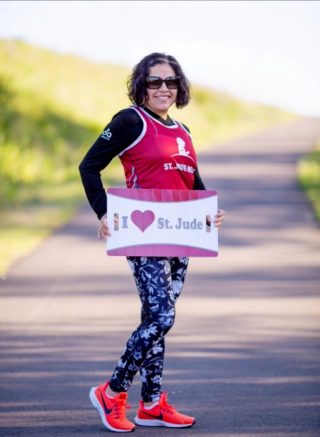 Matilde's dedication was rooted in her experience as a teenager, when she moved with her parents from Mexico to Idaho. There, she found a friend and lifeline in a classmate named Maria, who spoke Spanish.
Then Maria stopped coming to school. Matilde was devastated to learn she died of leukemia.
That loss has fueled her passion for supporting St. Jude, as she recruits members of Oregon's Latino community to run marathons alongside her.
Her impact goes well beyond giving. She has helped spread awareness and create new champions for children, says Matilde's cousin, Cecilia Pelayo, who is part of the group.
"Now we all believe in the mission of St. Jude," she said.
It's a story that repeats itself across the county, every day, and in every state — and its results are life-changing.
When St. Jude opened in 1962, for example, the survival rate for acute lymphoblastic leukemia was just 4%. Ninety-six out of 100 children diagnosed would pass away, and quickly.
Today it's 94%. That's right, 94 out of 100 survive. Truly lifesaving and life-changing.
Often, it's the small moments that add up, as well.
One of them occurred earlier this year when Larry Patrick was on the air during the radiothon, sharing a touching story about a brave 11-year-old cancer patient he met during a visit to St. Jude in Memphis.
At the country music station, the phones lit up. A man who lived 40 miles away called in, ready to donate a small monthly amount he could afford.
"We're small-town Wyoming," Larry said. "But over the years we've tried to help make the people realize what a great resource St. Jude is, and how we can all pitch in and help support it."
Larry is right. Many small streams do indeed add up to a great river.
I'm humbled and honored to have such champions working on behalf of our kids and families. And for that, we are forever grateful.