A PhD from the St. Jude Graduate School of Biomedical Sciences is like no other. With leading-edge science, unparalleled resources, and unique clinical experience, our graduate program is designed to create scientific leaders who will discover the next generation of cures.
The innovative curriculum is for independent students who thrive in an interactive, challenging and creative research environment. Doctoral research can be pursued in diverse areas with top basic and translational research faculty. Beyond our global leadership in pediatric oncology, St. Jude has superb programs in infectious diseases, genetic and blood disorders, drug discovery and international medicine.
Clinical care experience is a fundamental component of the program. Students interact extensively with medical experts and follow St. Jude patients from the beginning of their first year.
Throughout training, students are supported by generous benefits, extraordinary core facilities, and a collaborative, close-knit environment — all in the heart of the vibrant, musical city of Memphis.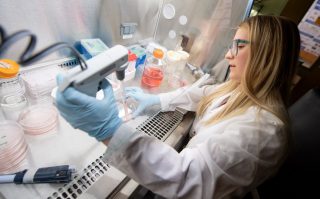 Our graduate curriculum offers exceptional scientific training and career preparation. View coursework, schedules, PhD requirements and more.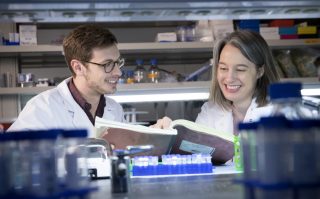 The St. Jude Graduate School faculty includes leading scientists and clinical investigators from diverse research areas.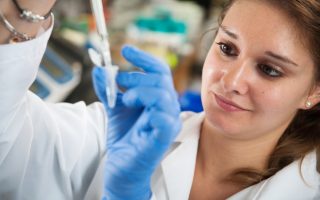 The St. Jude Graduate School offers PhD students a highly competitive stipend, excellent benefits and exceptional support for their research.
A Look Inside the Graduate School
The new St. Jude Graduate School of Biomedical Sciences brings fresh energy to campus.
View a gallery from the inaugural National Undergraduate Research Symposium (NURS), which brought some of the country's best students to St. Jude to present their work.
The St. Jude Graduate School of Biomedical Sciences is authorized by the Tennessee Higher Education Commission. This authorization must be renewed each year and is based on an evaluation by minimum standards concerning quality of education, ethical business practices, health and safety, and fiscal responsibility.