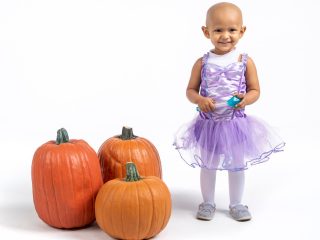 Camila was found to suffer from osteosarcoma, a type of bone cancer, in March 2014. Her family traveled from Puerto Rico to St. Jude.
Camila's treatment has included chemotherapy and surgery, during which the tumor was removed as well as a part of the femur in her left leg.
Camila, who is 10 years old, is regaining her strength through physical therapy sessions. "It hasn't always been easy," said Camila's mom, Roxane. "But we're so grateful for everything at St. Jude."
Camila's favorite subject in school is English. "She's so smart and loving," Roxane said. "She's strong willed and very kind." Camila likes to draw, read, color and play games.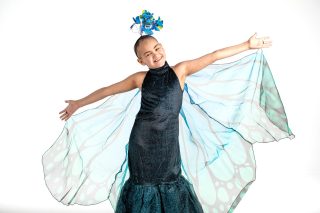 When Sofia's family learned she suffered from neuroblastoma, they turned to St. Jude for her care. It was hard leaving their home in Ecuador, but Sofia's parents wanted the best treatment possible for her.

At St. Jude, Sofia's treatment has included chemotherapy, radiation therapy, an antibody treatment and a transplant where she received her mother's natural killer (NK) cells.
Despite sometimes difficult treatment, Sofia loves coming to the hospital, where she's made fast friends. "St. Jude is always a step ahead," said her mother, Andrea. "Anything you need, they will provide it. It's wonderful."
Sofia, age 4, loves music and dancing. She is also convinced she's one of the princesses in Frozen.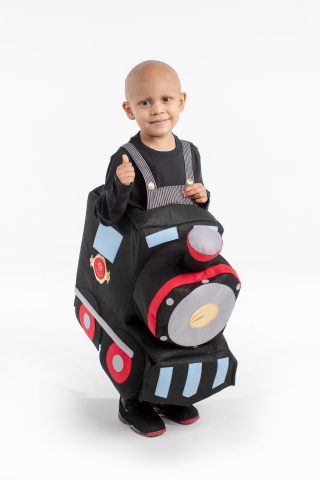 Brady is being treated at St. Jude for a condition called myelodysplastic syndrome (MDS). In 2013, when Brady's school physical turned up abnormalities in his blood, testing showed he had MDS stemming from monosomy 7 — bone marrow failure with a genetic cause. He would need a bone marrow transplant to survive. At St. Jude, Brady, who is 5, underwent chemotherapy, followed by a bone marrow transplant in June 2014.
He now visits St. Jude monthly for checkups and care.  Brady loves playing video games and being a big brother to his younger sister and brother, Charlee and Bentley, who are also receiving treatment at St. Jude for MDS.
"St. Jude has exceeded our expectations," said their mom. "The quality of love and care St. Jude provides is beyond words."
Families never receive a bill from
St. Jude

for treatment, travel, housing or food — because all a family should worry about is helping their child live.