Learn more about St. Jude volunteers and St. Jude staff who supervisor volunteers, and they ways they go above and beyond to serve St. Jude patients and families.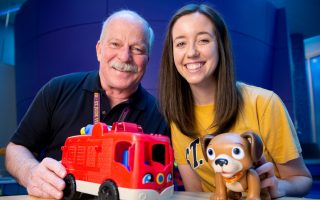 Shandra Taylor has been a Child Life specialist at St. Jude Children's Research Hospital since 2018 and became a volunteer supervisor shortly after. Read about Shandra.
Mary Carnes has been the garden site coordinator at St. Jude since the summer of 2016. Read about Mary.
Read more about Sarah Klein, who supervises St. Jude school program volunteers.
Jennifer Smith supervises St. Jude Child Life program volunteers. Read more about Jennifer.
Ira Wigley supervises St. Jude bakery volunteers and Kay Kafe Companions. Read more about Ira.
More Information for Volunteers