Wednesday, October 3, 2018
St. Jude Children's Research Hospital
Marlo Thomas Center for Global Education and Collaboration Auditorium
Memphis, TN
This highly engaging, memorable and actionable keynote will introduce you to the transformative African concept of Ubuntu (pronounced, oo-BOON-too), which is translated to mean, "I am, because we are."
Best-selling author Shola Richards will share how Ubuntu, along with three powerful questions, can transform how we work, live and lead—starting today. Best of all, anyone can use this concept, regardless of job rank, years of experience, level of education or professional title.
Richards will present a strategy to help you deal more effectively with the most difficult people in your life. He will also provide an additional tool to ensure that you stay committed to putting these keys into action long after the keynote ends. If you or your team need a powerful shot of inspiration, look no further.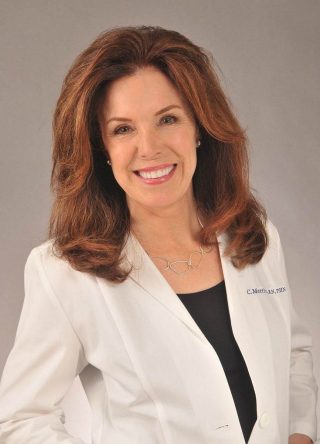 About our presenter
An authority on workplace happiness and engagement, Shola Richards is a dynamic keynote speaker and best-selling author of Making Work Work, the No. 1 new release in the Workplace Culture category on Amazon.com. He is a workplace positivity expert, an award-winning training director and a positivity writer with a passionate global following. His articles have been read by readers in more than 160 countries, and his work has been featured in many publications worldwide, including the Huffington Post, Forbes, Black Enterprise, Complete Wellbeing India and Business Insider Australia.
As a speaker, Richards has shared his transformative message with top universities, Silicon Valley, leading health care organizations, the motion picture industry, and the Department of Homeland Security three days before the 15th anniversary of 9/11.
Last, but certainly not least, he is a father, husband, identical twin and a self-professed "kindness extremist" who will not rest until bullying and incivility is extinct from the American workplace.
| Event | Session 1 | Session 2* |
| --- | --- | --- |
| Registration and Check-in | 7:45 – 8:25 a.m. | 10:45 – 11:25 a.m. |
| Welcome and Introduction | 8:25 – 8:30 a.m. | 11:25 a.m. – 11:30 a.m. |
| Presentation | 8:30 – 10:00 a.m. | 11:30 a.m. – 1:00 p.m. |
| Conclusion | 10:00 a.m. | 1:00 p.m. |
*Session 2 is a repeat of Session 1
Health care professionals as well as other individuals who want to live their personal and professional lives in a more positive way.

The purpose of this seminar is to help nurses and other healthcare staff become more effective both at work and outside of work by becoming more positive.

Recall the three questions that can positively change how we work, live and lead.
Discover a technique for reclaiming your own power and effectively dealing with people who are challenging, rude, and disruptive—inside and outside of work.
Identify a strategy to remain committed to constant positive improvement, long after the keynote ends.

Attendees can receive 1.5 contact hours in nursing continuing education upon completion of this activity.

To receive credit, attendees must:

Arrive no later than five minutes after the start of the program
Stay until the end of the program
Complete the online evaluation

The planners will send a link to the online evaluation after the seminar is over.

The presenters and planners of the 21st Annual Bettye Arnold Seminar have declared no conflicts of interest.

No commercial support was provided for this seminar.

St. Jude Children's Research Hospital is an approved provider of continuing nursing education by the Tennessee Nurses Association, an accredited approver by the American Nurses Credentialing Center's Commission on Accreditation.

Approved provider status does not imply endorsement by St. Jude, the American Nurses Credentialing Center or the Tennessee Nurses Association of any products displayed in conjunction with this activity.

Presented by the St. Jude PCS Professional Excellence Council.