Tuesday, March 8, 2016
St. Jude Children's Research Hospital
Marlo Thomas Center Global Collaboration and Education Auditorium
Memphis, TN 38105
Presented by the St. Jude Professional Excellence Council

Have you ever felt discouraged by the difficulties and challenges you face at work?
Have you started to think that you cannot make a difference in the lives of the people you are trying to help?
Do you struggle to remember why you began a career in healthcare?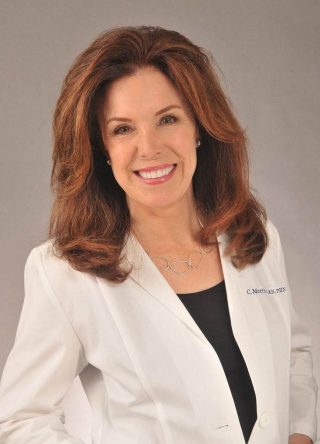 If so, come hear Rich Bluni, RN, talk about "Inspired Care: Sustaining Your Energy and Passion." In this thought-provoking and inspirational presentation, Bluni uses stories and humor to remind health care employees why we chose this profession. He provides a wealth of action-oriented "spiritual stretches" that help us more fully integrate the gifts of health care—joy, wonder, gratitude and insight—into our daily lives. His personal stories illuminate those sacred moments we all experience.
"Inspired Care" is a welcome validation that when we stay engaged and committed, we're more likely to provide extraordinary patient care and to make a difference for those with whom we serve and work in terms of both clinical outcomes and human compassion.
Health care is one of the few professions that affords one the opportunity to impact lives on such a profound level, not only physically but emotionally and spiritually. Yet the same qualities that make health care so deeply rewarding can also make it a challenge to sustain energy and passion. We all need to feel attached to the "why" of our work. The "Inspired Care" presentation helps us maintain and recapture those elusive qualities. Those of us who consider health care to be our life's work must also take care of "self" in order to be able to do the challenging physical, emotional and intellectual work that it takes to serve others.
| Event | Session 1 | Session 2* |
| --- | --- | --- |
| Registration and Check In | 7:45-8:25 am | 10:45-11:25 am |
| Welcome and Introduction | 8:25-8:30 am | 11:25-11:30 am |
| Presentation | 8:30-10:00 am | 11:30 am-1:00 pm |
| Conclusion | 10:00 am | 1:00 pm |
*Session 2 is a repeat of Session 1
After this seminar, you will be able to:

Describe the value of "inspiration" in your health care journey.
Practice at least two exercises or techniques that you can incorporate into your health care journey to help you feel connected or reconnected to purpose, passion and inspiration as it relates to your work.
Summarize specific topics which will include, but not be limited to: Gratitude, Humor, Using different words and thoughts, mental preparation for "the day", honoring mentors and encouraging new team members

Health care professionals as well other individuals who want to reconnect with their passion, energy and sense of purpose for working with others.

Attendees can receive 1.5 contact hours in nursing continuing education upon completion of this activity.

St. Jude Children's Research Hospital is an approved provider of continuing nursing education by the Tennessee Nurses Association (TNA), an accredited approver by the American Nurses Credentialing Center's Commission on Accreditation (ANCC).

Approved provider status does not imply endorsement by St. Jude Children's Research Hospital, ANCC or TNA of any products displayed in conjunction with this activity.

Refreshments are included in registration. Vending areas, a cafeteria and a Starbucks are available on the first floor of the hospital. Restaurants are available in the area.

Free parking is available. Notify the security guard at the St. Jude entrance on A.W. Willis Avenue that you are attending a conference in the hospital. The guard will issue a pass to you and give you parking directions. Because parking is limited, please carpool if possible.
Fees
Students, St. Jude Employees, and Affiliate employees: $20
All other attendees: $40
Cash or check payment will be accepted at registration on the day of the seminar. Make checks payable to St. Jude Children's Research Hospital.
If you are unable to attend, full refunds will be made to participants who contact the course facilitator by phone or email before March 1, 2016.