Tuesday, March 28, 2017
St. Jude Children's Research Hospital
Marlo Thomas Center for Global Education and Collaboration
Memphis, TN
Presented by the St. Jude PCS Professional Excellence Council  

Today's health care environments, whether rural or urban, have one common thread: CHANGE. That concept causes shivers down the spine of the most experienced nurse. Whether change comes in the form of new technology, clinical practice models or hospital redesign, it is seen all too often as yet another intrusion to the delivery of quality patient care. With the unceasing expectations of the insurance industry for health care to "do more with less," change is inevitable.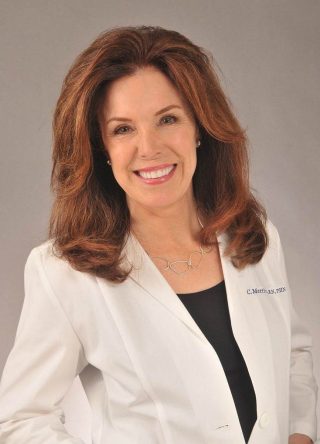 Nurses who can deal with change daily yet still offer support to their colleagues are true professionals. For more than a century, the nursing profession has changed constantly. As the pace of change continues to accelerate, our ability to handle it well is paramount to our survival. Nurses must continue to adjust to change and demonstrate a professional presence in order to remain a major force to the health care team. 
In this presentation, Faith Roberts will provide examples of how other professionals deal with the constant, rapid changes in hospital infrastructures, technology and staff nursing expectations—all paired with some of the basis for change. Roberts will present vignettes covering the full spectrum of nursing, with emphasis placed on taking the two core values in nursing—care and competence—and carrying them throughout nursing practice. Furthermore, Roberts will describe the defining characteristics of corporate culture and discuss examples of how this culture affects staff nurses. Finally, she will identify the most common responses to change and will emphasize both the positive and negative institutional and personal outcomes that may occur.
Faith Roberts speaks across the U.S. and Canada on topics close to every nurse's heart. The director of Magnet, Professional Practice and Parish Nursing at Carle in Urbana, Illinois, she has been a nurse for 40 years and holds her certification in rehabilitation nursing.
Roberts has published on the socialization of nurses into the profession, communication and collaboration, process dynamics, generational differences, burns and sexuality, spirituality, cancer and spirituality, parish nursing, prayer and presence.
| Event | Session 1 | Session 2* |
| --- | --- | --- |
| Registration and Check-in | 7:45 – 8:25 a.m. | 11:15 – 11:55 a.m. |
| Welcome and Introduction | 8:25 – 8:30 a.m. | 11:55 a.m. – 12:00 p.m. |
| Presentation | 8:30 – 10:00 a.m. | 12:00 – 1:30 p.m. |
| Conclusion | 10:00 a.m. | 1:30 p.m. |
*Session 2 is a repeat of Session 1
Reception
The reception will take place after the first session at 10:30 a.m. in the Marlo Thomas Center Atrium. All are invited to attend the reception in recognition of this year's seminar being the 20th Annual Bettye Arnold Seminar.
Students, St. Jude Employees, and Affiliate employees: $20
All other attendees: $40
Cash or check payment will be accepted at registration on the day of the seminar. Make checks payable to St. Jude Children's Research Hospital.
If you are unable to attend, full refunds will be made to participants who contact the course facilitator by phone or email before March 21, 2016.
Health care professionals as well as other individuals who are adjusting to change in their professional lives.

The purpose of this seminar is to assist health care staff with their adjustment to and perspective of change by demonstrating how changes can align with professionalism as well as with the values held by health care staff.

Attendees can receive 1.5 contact hours in nursing continuing education upon completion of this activity.

St. Jude Children's Research Hospital is an approved provider of continuing nursing education by the Tennessee Nurses Association, an accredited approver by the American Nurses Credentialing Center's Commission on Accreditation.

Approved provider status does not imply endorsement by St. Jude, the American Nurses Credentialing Center or the Tennessee Nurses Association of any products displayed in conjunction with this activity.

Refreshments are included in registration. Vending areas, a cafeteria and a Starbucks are available on the first floor of the hospital. Restaurants are available in the area.

Free parking is available. Notify the security guard at the St. Jude entrance on A.W. Willis Avenue that you are attending a conference in the hospital. The guard will issue a pass to you and give you parking directions. Because parking is limited, please carpool if possible.