Cancer Predisposition Family Conference on LFS
Friday, June 8, 2018 – Sunday, June 10, 2018
Marlo Thomas Center for Global Education and Collaboration
St. Jude Children's Research Hospital
Driving Directions >
Overview
On behalf of the Cancer Predisposition Program at St. Jude Children's Research Hospital, we invite you and your immediate family to our inaugural Cancer Predisposition Family Conference weekend, June 8-10, 2018. The Cancer Predisposition Family Conference was created to bring together families with hereditary predisposition to cancer for a weekend of education, relaxation and fun!
This year's event will focus on Li Fraumeni Syndrome (LFS) and allow families living with LFS to learn about the latest scientific advances as well as other important issues such as cancer screening, coping, communication and for the young adults – learning how to navigate the medical system and take responsibility for your health care as you march out on your own. Throughout the weekend, there will be ample opportunities to strengthen the connections you have within your own family and create new connections with other families.
Speakers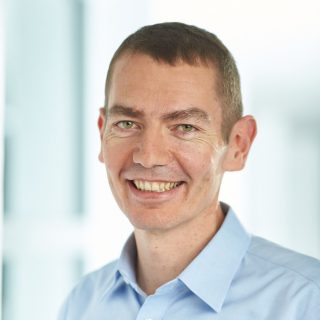 Christian Kratz, MD
Dr. Kratz is full professor in Pediatrics and Director of the Department of Pediatric Hematology and Oncology, Hannover Medical School. After obtaining his medical degree in 1996 from the University of Düsseldorf, Germany, he completed his training to become a pediatrician and pediatric hematologist/oncologist in Düsseldorf, San Francisco (UCSF), and Freiburg. From 2009-2012, he worked as an investigator at the Division of Cancer Epidemiology and Genetics at the National Cancer Institute (Director: J. Fraumeni).
Dr. Kratz's research focuses on the genetic causes of childhood cancer. He chairs the German Fanconi Registry, the Genetic Cancer Predisposition Working Group of the German Society of Pediatric Hematology and Oncology and an International Genetic Variation Task Force. Together with Stefan Pfister, he has launched a Registry for patients with Li-Fraumeni syndrome and other cancer predisposition syndromes. One of his most important discoveries was the identification of KRAS germline mutations in patients with Noonan syndrome. Dr. Kratz chairs the German branch of the Li Fraumeni Syndrome Association.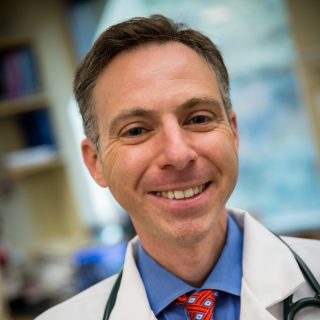 Joshua Schiffman, MD
Dr. Schiffman is Professor of Pediatrics at the University of Utah and serves as the Medical Director of the Family Cancer Assessment Clinic (FCAC) at Huntsman Cancer Institute. His specific clinical interests are cancer susceptibility in families, with a focus on the genomic changes necessary for cancer development.
Dr. Schiffman contributed to a landmark study in the field of cancer genetics demonstrating that early cancer surveillance in families with LFS significantly improves overall survival. He continues to work with children and families at high risk for cancer development to discover genes that may be targeted for both prevention and treatment of childhood cancer. Dr. Schiffman recently has teamed up with collaborators from around the world to compare the genomics of cancer resistance throughout the animal kingdom – like in elephants – and use this information to guide experimental design in cancer research.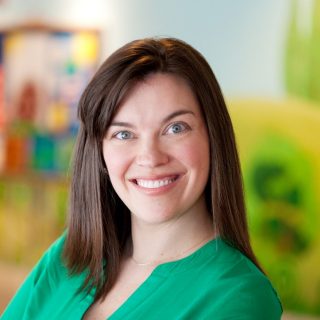 Niki Jurbergs, PhD
Dr. Jurbergs is a pediatric psychologist who serves as Assistant Director of the Psychology Clinic at St. Jude, where she works to improve clinical practice and processes to allow for the most efficient and effective delivery of psychological services possible. Dr. Jurbergs knows that good mental health promotes positive medical outcomes and quality of life in pediatric patients with chronic illnesses and conditions. In addition to providing assessment, consultation, intervention, and psychotherapy services for St. Jude patients in the Psychology Clinic, she actively supports Departmental and Institutional training and research programs.
Dr. Jurbergs holds a BA in Psychology from the University of Tennessee at Knoxville and MA and PhD in Clinical Psychology from Louisiana State University. She completed her predoctoral internship at the University of Miami's Leonard Miller School of Medicine and completed her postdoctoral fellowship at St. Jude Children's Research Hospital. She has been licensed as a Psychologist for 11 years.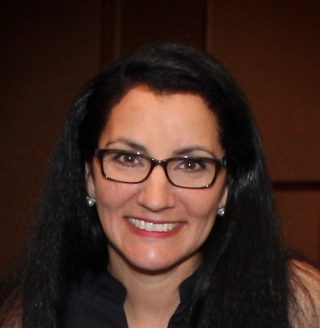 Jennifer Perry
Perry is a Co-founder and President of the Li-Fraumeni Syndrome Association (LFSA), an organization dedicated to improving the lives of families with LFS by providing information, advocacy and support services. Through these approaches, the LFSA aims to educate, raise awareness and find better screening programs and treatments for individuals and families with LFS. By forming relationships with and supporting the variety of researchers and medical staff who can help achieve this, the LFSa wishes to help provide a better understanding of a complex syndrome to those who need it.
| Time | Event |
| --- | --- |
| Various times | Arrive at Memphis International Airport; make way to hotel; sign in for conference |
| 6:00 p.m. | Shuttle to the Redbirds game |
| 7:00 p.m. | Memphis Redbirds vs. Reno Diamondbacks – Go Redbirds! |
| 9:00 p.m. | Shuttle back to hotel |
Time

Event
8:00 a.m.
Shuttle from hotel to

St. Jude

Children's Research Hospital for conference
8:30 a.m.
Continental breakfast
Collect sample for those teens interested in isolating their DNA (Do this before eating breakfast!)
9:30 a.m.
Welcome and introductions
10:00 a.m.
"Elephants, LFS, and YOU!;" Dr. Joshua Schiffman
11:00 a.m.
"Li-Fraumeni Syndrome – taking control through a healthy lifestyle;" Dr. Christian Kratz
12:00 p.m.
Catered Lunch
1:00 p.m.
For the parents: "Breaking the Ice: Talking about LFS with Your Children and Other Family Members," Dr. Niki Jurbergs
For the teens: isolate your own DNA – this will be fun!
2:00 p.m.
"The Power of Us;" Jennifer Perry
3:00 p.m.
Coffee and snacks
3:30 p.m.
Interactive panel discussion:
Dr. Kim Nichols –

St. Jude

Children's Research Hospital
Dr. Joshua Schiffman – Huntsman Cancer Institute
Dr. Christian Kratz – Hannover Hospital
Dr. Niki Jurbergs –

St. Jude

Children's Research Hospital
Certified Genetic Counselor Emily Quinn –

St. Jude

Children's Research Hospital
Certified Genetic Counselor Kayla Hamilton –

St. Jude

Children's Research Hospital
LFS Association President Jenn Perry
4:30 p.m.
Wrap up
5:00 p.m.
Make way to the Danny Thomas Pavilion for dinner catered by Central BBQ
7:00 p.m.
Shuttle from

St. Jude

Children's Research Hospital back to hotel for a rest after a long day
Time

Event
8:00 a.m.

Rise and shine!
8:30 a.m.
Check out of hotel
9:00 a.m

Shuttle from hotel to

St. Jude

Children's Research Hospital
9:30 a.m.
Continental breakfast
10:00 a.m.
Sharing thoughts, making memories and connections
12:00 p.m.
Boxed lunch
1:00 p.m.
Shuttle to Memphis International Airport