October 23 – 26, 2016
Marlo Thomas Center for Global Education and Collaboration
St. Jude Children's Research Hospital
262 Danny Thomas Place
Memphis, TN 38105
Driving directions
Marlo Thomas Center for Global Education and Collaboration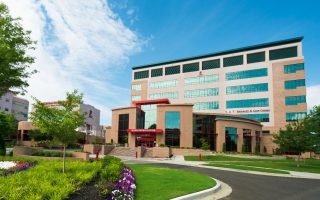 The Marlo Thomas Center for Global Education and Collaboration on the St. Jude campus sits atop the world's first proton therapy center designed for and dedicated solely to the treatment of children. The center also serves as a training and education resource for St. Jude postdoctoral and graduate fellows on their way to becoming tomorrow's scientific and medical leaders.
Unique features of the center include a state-of-the-art medical library, two auditoriums, seating 75 and 400, and meeting rooms where doctors and researchers can work collaboratively, consulting on cases and sharing information and research with health care professionals around the globe.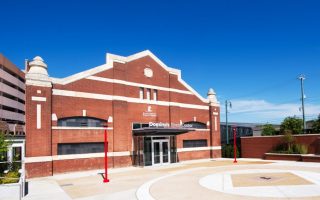 Located on the north side of campus, the Domino's Event Center includes 10,024 total square feet with 5,526 square feet of meeting space, including ability to seat 320 people for banquet-style dinner service or more than 500 in theater-style seating, as well as an outdoor courtyard of 11,691 square feet of space for event staging, gathering, and entertaining.
St. Jude Children's Research Hospital opened its doors on February 4, 1962. Since then, we've helped improve the survival rate of childhood cancer from 20% to 80%. Acute lymphoblastic lymphoma (ALL), the disease with a virtual death sentence in 1962, now has a survival rate of 94%.
Today, we're a world leader in developing new, improved treatments for children with cancer, and we create more clinical trials for cancer than any other children's hospital. We freely share those breakthroughs, and every child saved at St. Jude means doctors and scientists worldwide can use that knowledge to save thousands more children.
More information about Proton Therapy at
St. Jude