St. Jude Science Scholars of Tomorrow aims to bring high school students interested in science and healthcare to the St. Jude campus for a glimpse into the world of our scientists and clinicians. We want students to learn about some of the cutting-edge equipment we work with every day and hear about the discoveries happening on our campus.
But, we also want to go a step further. This program strives to inspire students to look beyond what they think they know about how science happens out in the world and to explore how their own interests can be applied in ways they never imagined to the pursuit of scientific progress. Our hope is that this new knowledge will inspire students to consider academic work and careers that will lead to the next generation of discoveries. 
Overall, it was a great experience for me, and really opened my eyes to amazing applications of science and technology that I had never seen before.

-  A 2016 symposium participant
St. Jude is seeking high school students (ages 16+) interested in math, science, social sciences, STEM, engineering, robotics...and so much more, to join us for the 2017 Science Scholars of Tomorrow symposium. This program offers students the opportunity to explore the work going on at St. Jude and see how their interests could be applied to scientific and healthcare fields they may not have considered.  We want to inspire students to discover how their skills can translate into cutting-edge scientific progress.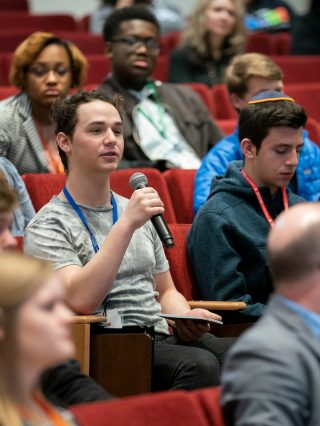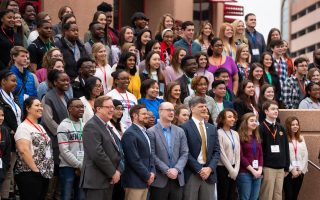 Apply by December 18 for the Science Scholars of Tomorrow Symposium to be held
March 2,

2017.