Brantley is an energetic, playful little boy. He likes cars, trucks, superheroes and dinosaurs. "He's all boy," said his mom, Chasity.
Brantley is undergoing treatment at St. Jude Children's Research Hospital for a type of brain tumor called anaplastic astrocytoma. His treatment will include 16 rounds of chemotherapy.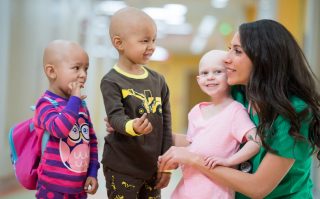 Familes never receive a bill from St. Jude for treatment, travel, housing or food — because all a family should worry about is helping their child live.
St. Jude allows us to enjoy moments with Brantley instead of worrying about bills. St. Jude is amazing.

Brantley's mom, Chasity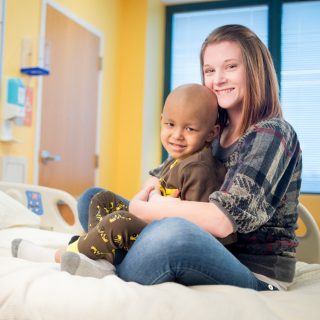 Brantley's dad agrees. "St. Jude means the world to us," he said. "They're taking care of our son, and they're taking care of us."

September is Childhood Cancer Awareness Month
Let's end childhood cancer. Together.
Join us for a St. Jude Walk/Run to End Childhood Cancer.