For sickle cell patients like Khirsten and Kaitlyn, the transition from pediatric care to adult care will be critical to their survival. St. Jude is working to help them learn to manage their disease as they get older.
St. Jude patient Abi is facing cancer the way that kids face bullies, but she isn't backing down anytime soon.
Reid loves golf, so he didn't let a diagnosis of soft tissue cancer stop him from living his dream and getting to caddy for his favorite golfer at the FedEx St. Jude Classic.
Kensley is a happy baby who's undergone 28 rounds of chemotherapy for anaplastic astrocytoma, and wears a smile wherever she goes.
Shortly after being diagnosed with acute lymphoblastic leukemia, Aamir, who is 2, began treatment at St. Jude.
After Liam was born, the doctors noticed something wasn't right, and he was diagnosed with a rare disease.
Just before New Year's Eve 2016, Connor and his family received news that would change the tune of his life. At St. Jude, Connor's love of music is helping carry him through treatment for a brain tumor called germinoma.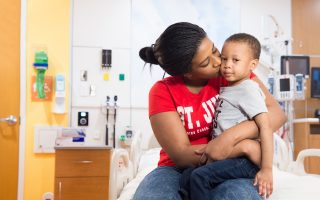 Though Amir has only known sickle cell disease and St. Jude since he was born, he's at a hospital that has been pioneering the treatment of the disease for more than 50 years.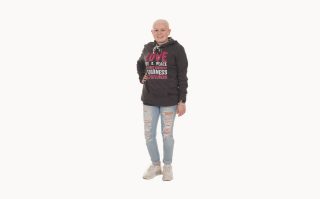 Charley led her college fundraising team for St. Jude just months before she became a patient there herself.
Help our families focus on their sick child, not medical bills.
When you donate monthly, your gift means our families never receive a bill from St. Jude for treatment, travel, housing or food.