Stay Connected
Get patient stories, hospital updates, research news and the latest on how you can support St. Jude when you sign up for weekly email updates.
Promise Magazine
Learn how patients benefit from our innovative research and excellent medical care with Promise, a quarterly publication. Subscribe for free to receive Promise by mail or email.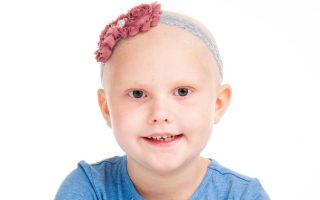 What Gracie's mother initially thought was appendicitis turned out to be a far worse diagnosis for Gracie's condition: acute lymphoblastic leukemia.
David was rushed to the local emergency room on Christmas Eve. He and his family arrived at St. Jude the very next day.
When routine newborn screening showed that Cedric had sickle cell disease, his family was referred immediately to St. Jude.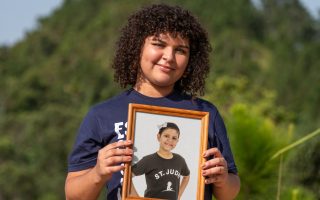 Yamila has been fighting cancer since age 3. "We were losing hope," says her mom. "The only thing left to do was a bone marrow transplant."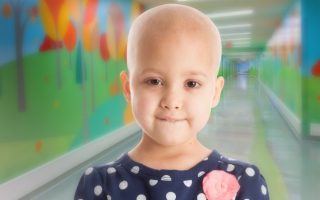 In 2014, tests revealed Eden had cancer. Her family turned to St. Jude, where Eden is undergoing two-and-a-half years of chemotherapy.
In the fall of 2014, Mack experienced leg pain. Tests revealed the pain was the result of a type of bone cancer called Ewing sarcoma.
A possible targeted therapy is found for a high-risk form of acute lymphoblastic leukemia, the most common childhood cancer.
Being a nurse at St. Jude is much more than a profession — it's a calling.
Partnering with the nonprofit oral history project StoryCorps, we asked families, faculty and staff to interview each other and record their shared moments in St. Jude history.