Rylee is an outgoing girl who loves gymnastics, especially the uneven bars. In August 2016, she started to complain that her left leg hurt, and she soon developed a limp. When an MRI revealed a mass on Rylee's left femur, her family turned to St. Jude Children's Research Hospital, where doctors confirmed a diagnosis of osteosarcoma, a type of bone cancer.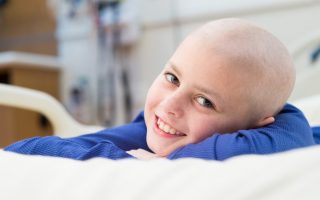 Families never receive a bill from St. Jude for treatment, travel, housing or food — because all a family should worry about is helping their child live.
Rylee, who is in fourth grade, enjoys coloring, drawing and painting.
September is Childhood Cancer Awareness Month
Let's end childhood cancer. Together.
Join us for a St. Jude Walk/Run to End Childhood Cancer.