Eight-year-old Stella Grace and her family had been participating in St. Jude events for years. But when she became a patient, St. Jude took on a new meaning.
Da'Maya's initial symptoms seemed minor. But after her mom, Sywanda, noticed she seemed sleepy in church, she became worried. A biopsy revealed cancer.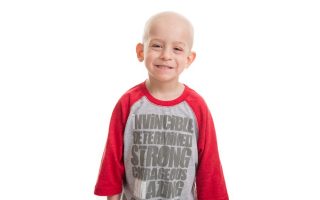 St. Jude patient Isaac loves his older siblings, Matthew and Alyssa. When he was diagnosed with a rare blood cancer, Alyssa was there to save the day.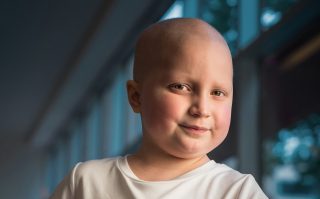 Before Ellee and her family found themselves at St. Jude, she was raising money, one lap at a time, for kids just like her.
After undergoing two brain surgeries and treatment for medulloblastoma, Chandler has completed his first half marathon at the 2017 St. Jude Memphis Marathon Weekend.
David is an outgoing boy from Honduras. After he received a diagnosis of blood cancer, David was immediately referred to St. Jude.
After Paislee's family received a diagnosis of acute lymphoblastic leukemia on her 6th birthday, they began a new chapter in their lives: defeating cancer.
Mia has always been a girl on-the-go. Everything changed one morning when Mia's grandmother noticed her eye looked swollen.
Kensley is a happy baby who's undergone 28 rounds of chemotherapy for anaplastic astrocytoma, and wears a smile wherever she goes.
Help our families focus on their sick child, not medical bills.
When you donate monthly, your gift means our families never receive a bill from St. Jude for treatment, travel, housing or food.