St. Jude patient Stanyiah with her mother, Pakenya.
Help our families focus on their sick child, not medical bills.
When you donate monthly, your gift means families, like Stanyiah's, never receive a bill from St. Jude for treatment, travel, housing or food — because all a family should worry about is helping their child live.
Other ways to get involved
Start a workplace giving program at your office. Learn how to make your workplace fundraiser for St. Jude a success and get your employees engaged.
View All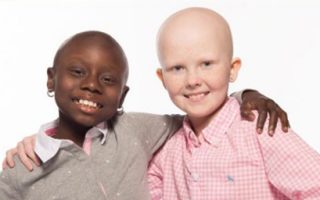 Learn more about how you can stay connected with St. Jude Children's Research Hospital.
View All
Participate or organize a fundraising event for St. Jude in your school to help kids fighting cancer and other life-threatening diseases.
View All