Khirsten and her little sister, Kaitlyn, are both patients of St. Jude Children's Research Hospital, where they're receiving treatment for sickle cell disease. The hospital recently opened a high-tech study called the Sickle Cell Clinical Research and Intervention Program (SCCRIP).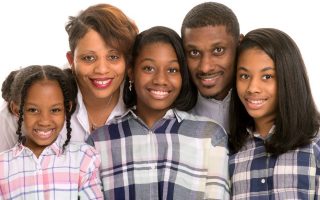 Of course, as a dad, I want my children to outlive me, to live normal lives. With this study, we can be hopeful that this disease can someday have a safe and accessible cure for all.

- Chris, dad
Patients who sign up for this study will return to St. Jude for checkups at least once every six years. The study will improve understanding of how sickle cell disease progresses over time and provide valuable health screenings for patients.
Scientists will also sequence the patients' genes to figure out how genetic changes affect the severity of the disease.
This study may help not only our girls, but other kids in the future," Chris says. "It could be next year, it could be 10 years, it could be 15 years down the line. But by following their growth, looking at their DNA, scientists can improve their quality of life and may actually find a cure.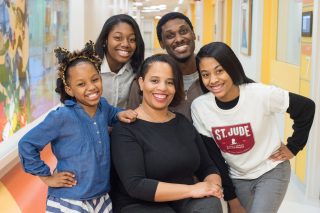 Khirsten and Kaitlyn take daily medications and visit St. Jude for regular checkups. Khirsten loves to play volleyball and go to movies with her family, and Kaitlyn loves spending time with her family and friends.
Help more children survive sickle cell disease
St. Jude researchers are exploring a cure for sickle cell disease that would permanently change a sickle-shaped cell back to a normal, round shape and prevent sickle cell disease before it can cause any damage.
Other stories that might interest you