No matter where you are in your child's treatment journey, we have resources and experts to help you.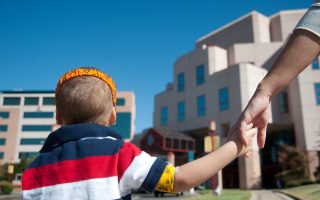 You have just learned that your child will be coming to St. Jude. We have put together important information to help you get here.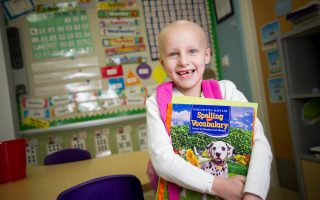 From school to social work, Child Life to campus housing, St. Jude offers your child and your family support and resources — all in one place.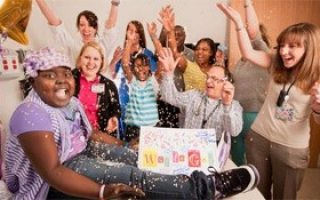 Most children at St. Jude are treated as outpatients and do not stay overnight. Explore these resources and tips to learn more about caring for your child when away from the hospital.
The people at St. Jude helped me cope by being amazingly generous and kind. I've developed great relationships with all my nurses and doctors.

St. Jude patient Hailey Kennedy, AML
My St. Jude is a protected online site where you can log in and view information about your child's medical health record, upcoming appointments or send requests to set, change or cancel appointments.
Some of the medical information you can see includes your child's:
schedule of appointments
selected lab results
allergies
personal information
problem list
You can also send a request to the Patient Registration staff to change or update your personal information.
Treatment Areas Your Child May Visit
When your child is sick, you shouldn't have to worry about things like highway traffic or downtown parking. We put your child's clinics and specialists in one place: at St. Jude. Why? So you don't have travel across town — or across the country — to get the best possible care.
From the moment you pull up, at St. Jude, you are in the best of hands: those of our staff. This starts with our complimentary valet service. We want you to be able to get out of your car, and get right to helping your child get better.
Patient and Family Support Services
The illness that your family is facing presents new challenges. Our specialists can help you meet the physical, emotional and social needs of your family.
Children and teens manage illness and stress in different ways than adults. Child Life helps your child and young family members cope and minimize stress and anxiety.
Read how St. Jude's social work staff can support you and your family through counseling and help you understand services available to help your family adjust.
The St. Jude School Program by Chili's provides opportunities to continue normal educational activities and to provide re-entry services to ease the transition back to the community school.
At the heart of patient family-centered care is the belief that health care staff and a patient's family are partners.
St. Jude proudly practices family-centered care. We know every child and every family is unique. We listen to you. We are here to make sure your family's needs and choices are met and heard.
None of this could have happened without the patients and their parents. They are extremely generous, working with us to help the research move forward. They understand how important the work is—how it can help not only children undergoing treatment, but also future patients.

Jun Yang, PhD, Department of Pharmaceutical Sciences
What is a clinical trial?
St. Jude

Children's Research Hospital treats children and teens with cancer, blood disorders and other life-threatening diseases through clinical trials. These trials are available regardless of a child's or family's race, sex, ethnicity, religion, nationality or ability to pay.
These "Do You Know" educational resources include details about many subjects that may affect your child as a patient at St. Jude and you as a caregiver. They explain guidelines for tests, treatments and other health care procedures. They also address questions that patient families ask most often.
Seeking Treatment at
St. Jude
Childhood Cancer Survivorship
At St. Jude, our goal is to help every child survive and live a full, happy and healthy life as an adult.  
After your child is cancer-free, we offer years of follow-up care. Our research helps doctors better understand how childhood cancer and its treatment affects survivors into adulthood.
Treatment & Services at
St. Jude
I tell people all the time that I am a walking miracle.

Former St. Jude patient Kimberlin Wilson-George,
the first sickle cell anemia patient cured by bone marrow transplant