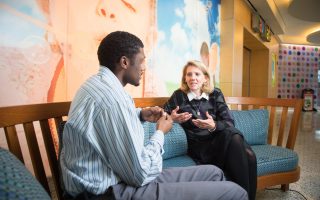 Mentors are St. Jude parents who provide support, encouragement and insight, helping families navigate their journeys through treatment. They draw on their own experiences to provide a special connection for those trying to grow accustomed to a new way of life in the hospital or at home. The Parent Mentor Program matches parents of past patients with families who are walking through the doors of St. Jude for the first time. The program also matches newly bereaved parents with mentors who have also lost children.
Mentors matched with newly diagnosed families are parents of a patient who is at least one year off treatment. Potential mentees include newly diagnosed families and families who are switching clinics. 
QoL Mentors (Quality of Life) are parents of a patient who has passed away as early as 2 years ago. Potential mentees include parents of patients on the QoL service who are facing end of life and/or parents of patients who have passed away.
H Clinic Mentors are parents of a patient with a hematological disease which will be matched with mentees with similar diagnoses.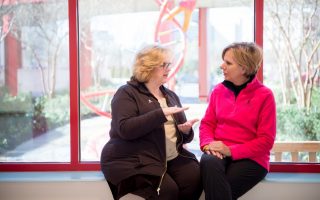 Roles of Mentors
Mentors can assist families by:
Empathizing with another person's situation and provide support, hope, encouragement and validation of their feelings.
Sharing your own experiences and journey
Helping parents cope and accept a new diagnosis or a change from a goal of cure to that of comfort.
Finding a new normal
Empowering parents to partner with

St. Jude

staff and to utilize available resources.
            For more information, email parentmentors@stjude.org or call 901-595-7560