nora fleming series to benefit the kids of
St. Jude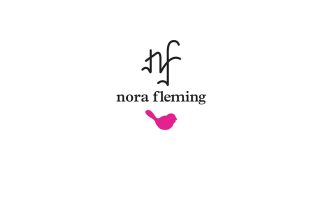 nora fleming partnered with
St. Jude

to create limited edition minis that benefit the kids of

St. Jude

.
The first two minis in the St. Jude collection were the 'bear hug' mini, followed by the 'lots of love' mini, inspired by St. Jude patient, Alexia. Shortly after her birth, Alexia was diagnosed with sickle cell disease. She has been a St. Jude patient her entire life. 
When my brother and I founded the company we said that it was the result of pure love. All of our products are designed to bring joy to every table and event, so it made sense for us to help spread some of that joy to the families at St. Jude. 

-Nora Fleming

 
bear hug
'bear hug' is modeled after the red wagon St. Jude families use to travel around the hospital.  St. Jude has more than 100 of these little wagons that enable patients to ride in comfort.
lots of love
Many St. Jude patients choose to capture their treatment experiences through artistic expression. 'lots of love' is a double turquoise heart patterned after 16-year-old Alexia's artwork.
nora fleming donates $16 to St. Jude Children's Research Hospital for each mini sold in the limited edition series. Contributions help ensure that families never receive a bill from St. Jude for treatment, travel, housing or food – because all a family should worry about is helping their child live.

Here are more ways to support the families of St. Jude